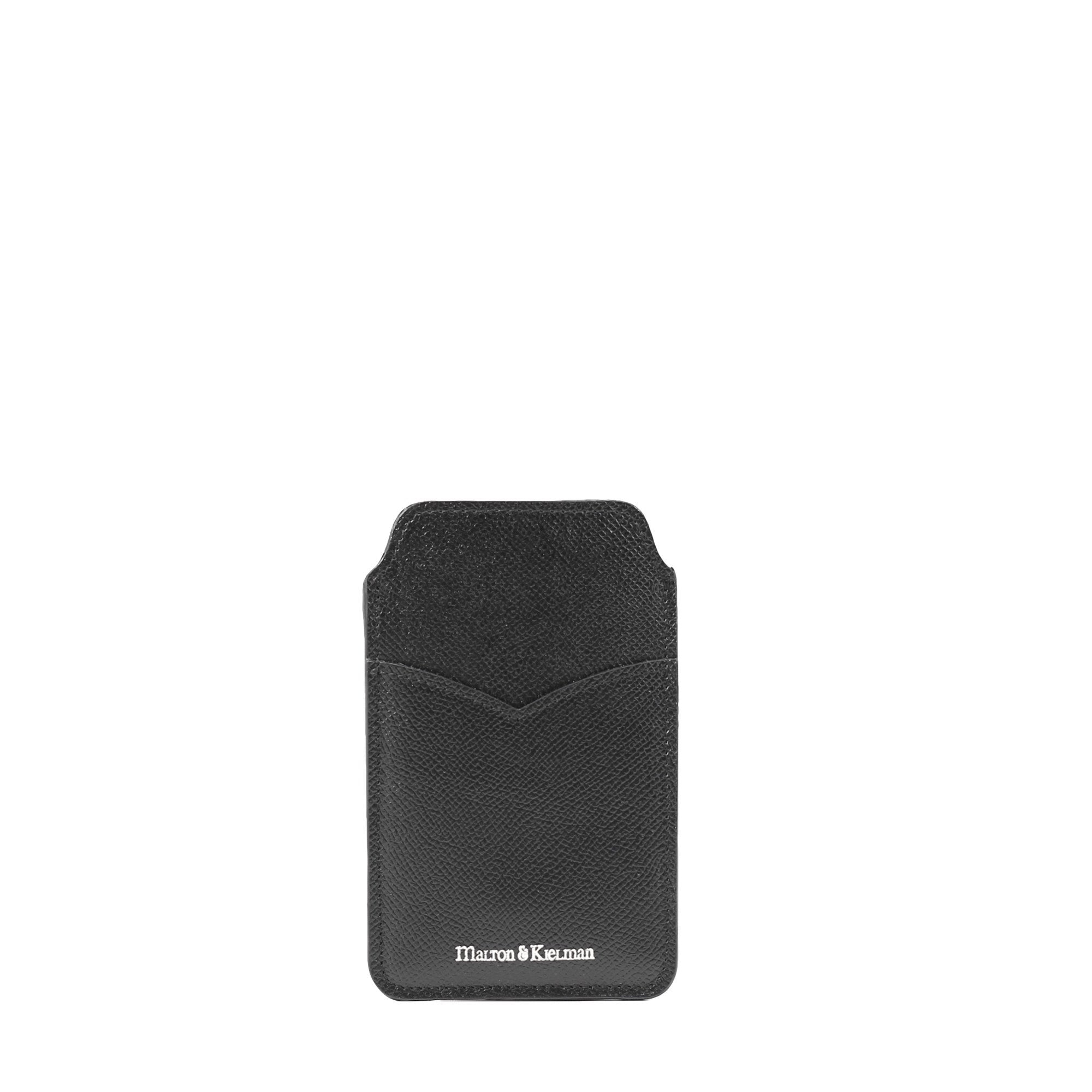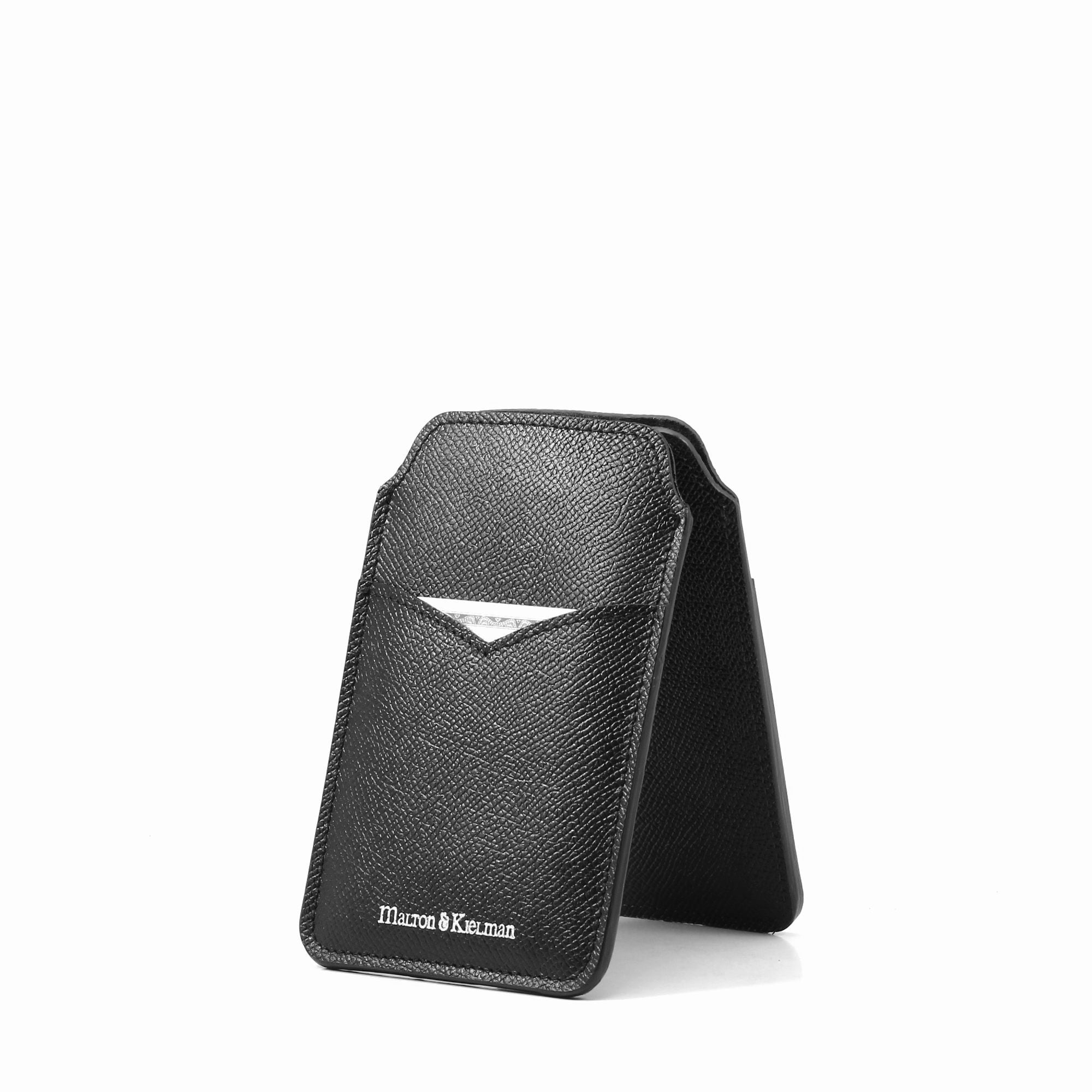 The Solar iPhone Cover is a slim phone cover made of black top grain leather with a hatch grain structure. It's very scratch and water resilient and makes sure to look fresh even after years of extensive use.
Gives easy access to the phone by pulling the back strip. Hold cards and notes on the front.
Interior in red suede ensures that the phone stays securely inside.
Covers for all iPhone sizes available - please write us your model in the ordering form.