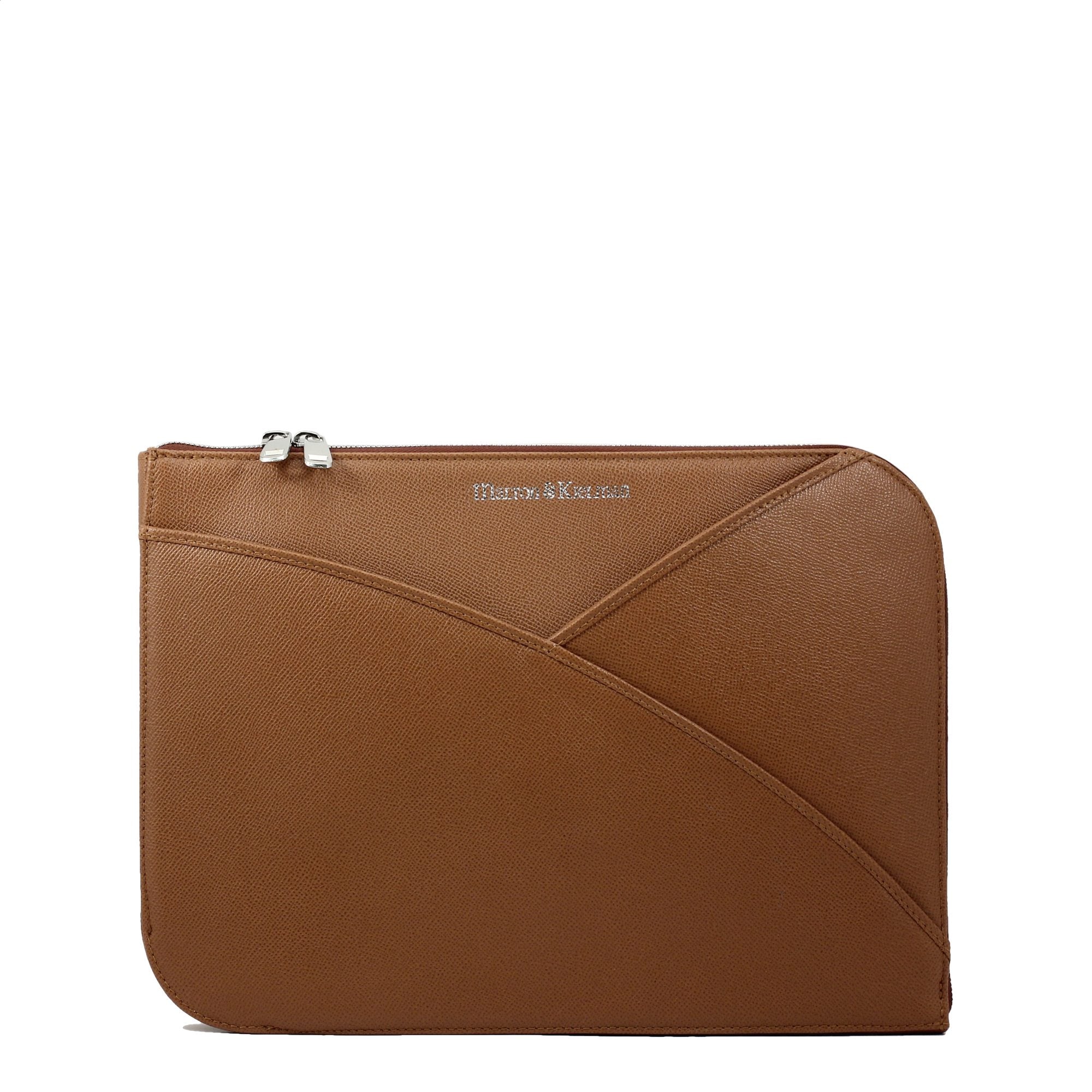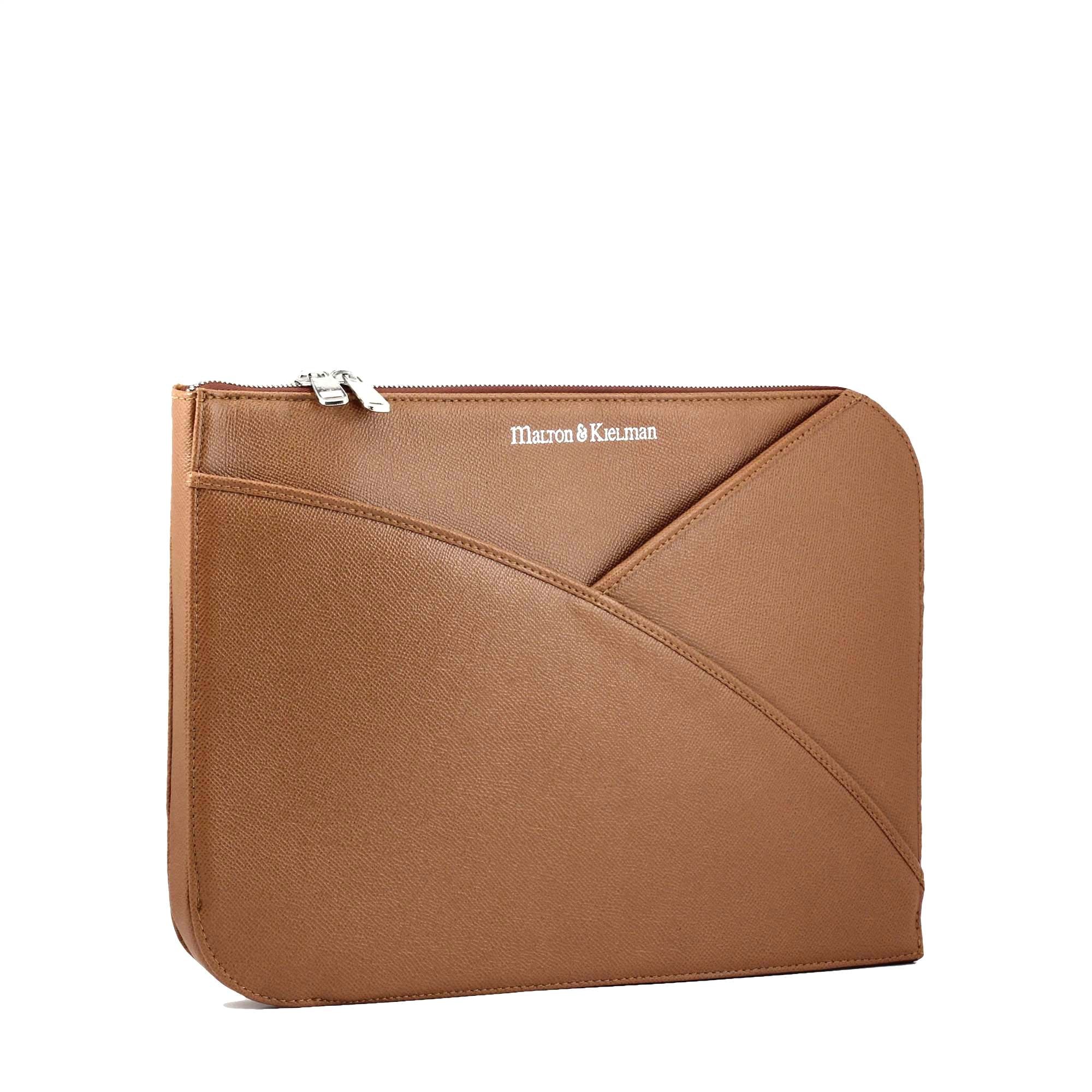 SIGNATURE LAPTOP CASE AMBER
The Signature Laptop Case is made of high quality hatch grain leather. The case is completely foamed to protect the laptop.
An open front pocket provide easy access to documents on-the-go, and a zip pocket on the back side secure keys, a wallet or phone.
Interior in canvas and zippers in solid brass.
Length: 36
Height: 26
Depth: 1,8
SIGNATURE LAPTOP CASE AMBER