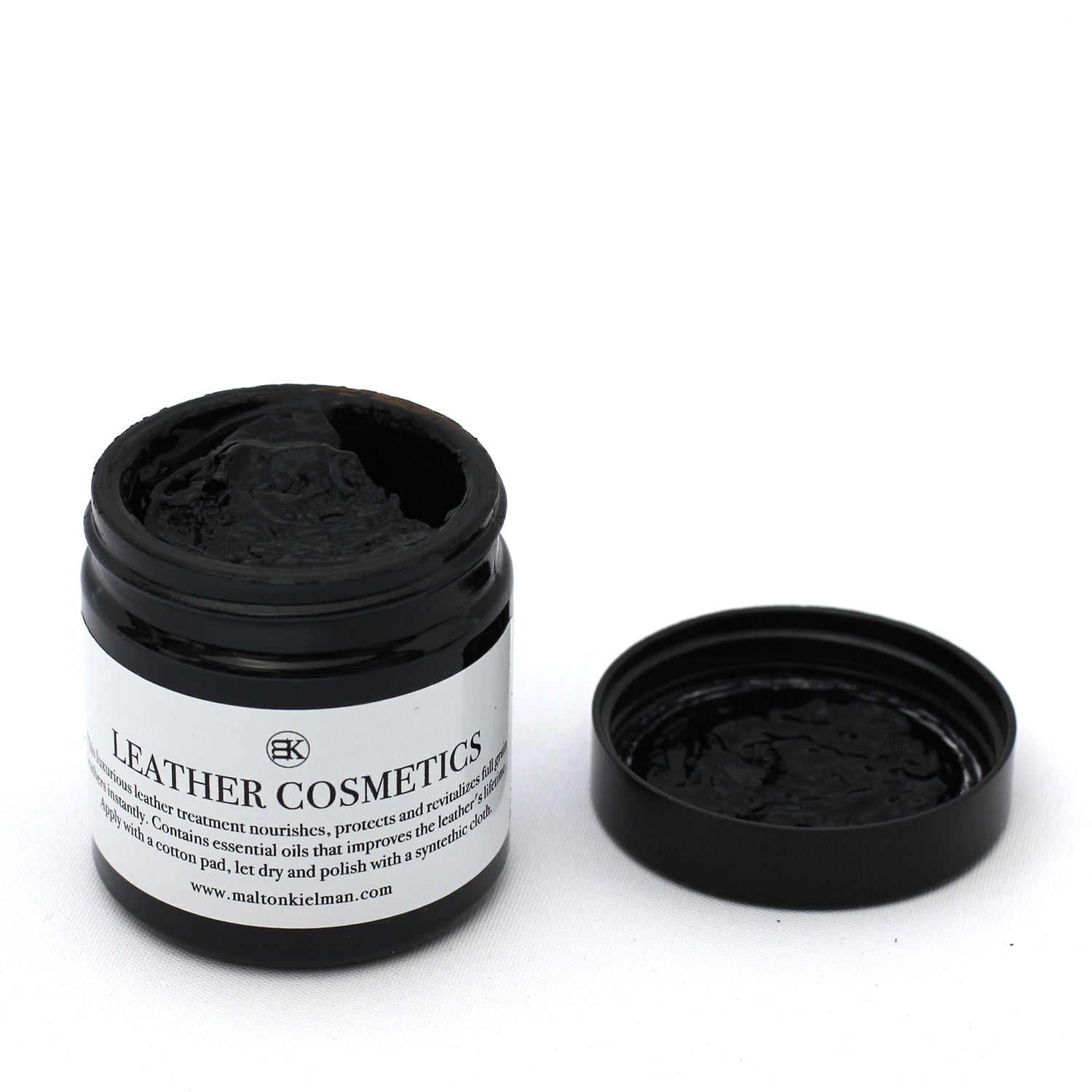 The Leather Emulsion is a luxurious leather treatment that contains natural waxes and oils, helping to nourish, protect and revitalise full grain leathers instantly. Added essential oils improves the leather's lifetime. Applying just a thin layer of the Leather Emulsion results in a shiny finish and gives a pleasant scent of natural oils.
Malton & Kielman's Leather Emulsion comes in three colors - neutral, dark brown and black. The dark brown and black emulsions have strong color pigments and are advised to be applied using rubber gloves.
Simply apply with a cotton pad, let dry and polish with a synthetic cloth.
Glass jar, volume 60 ml.