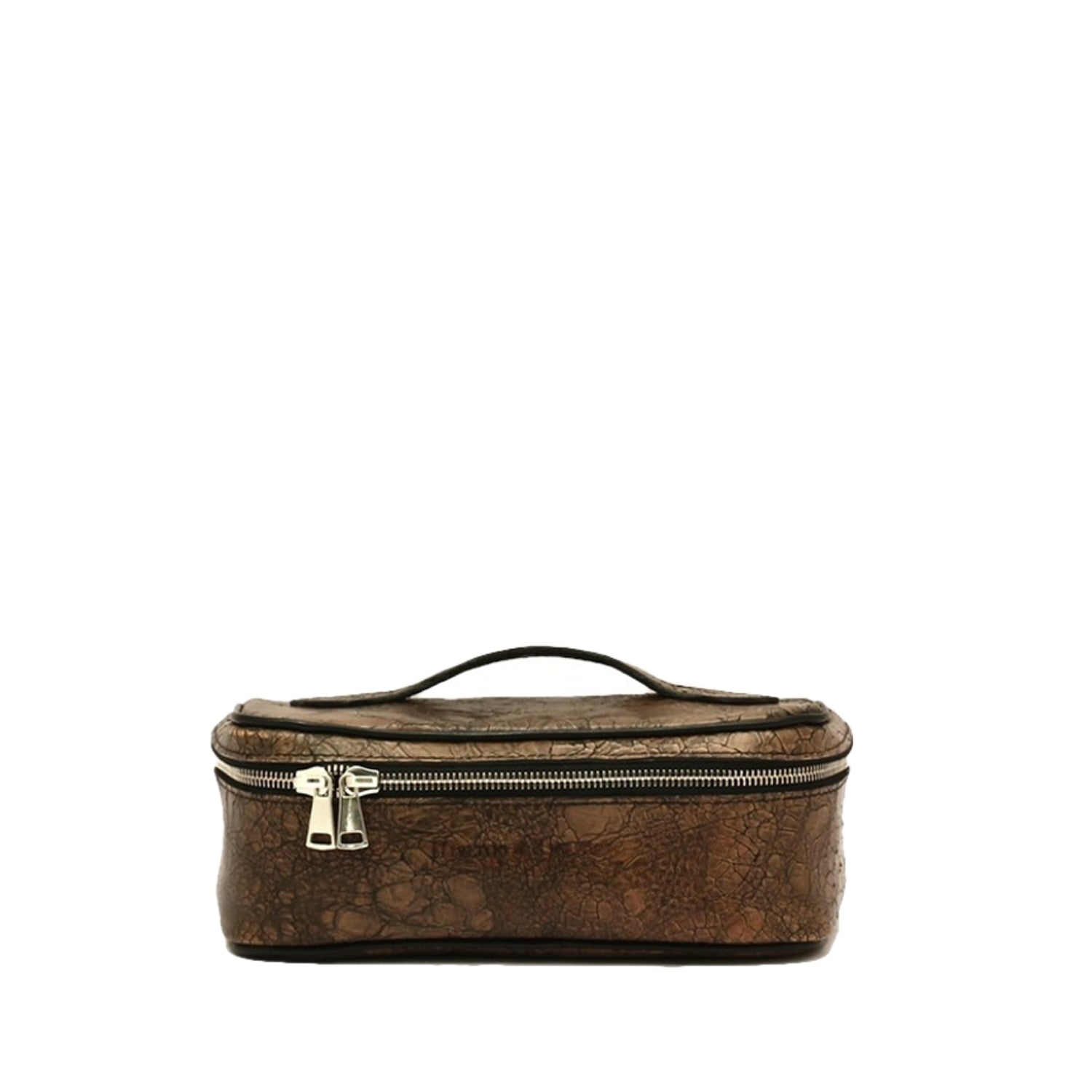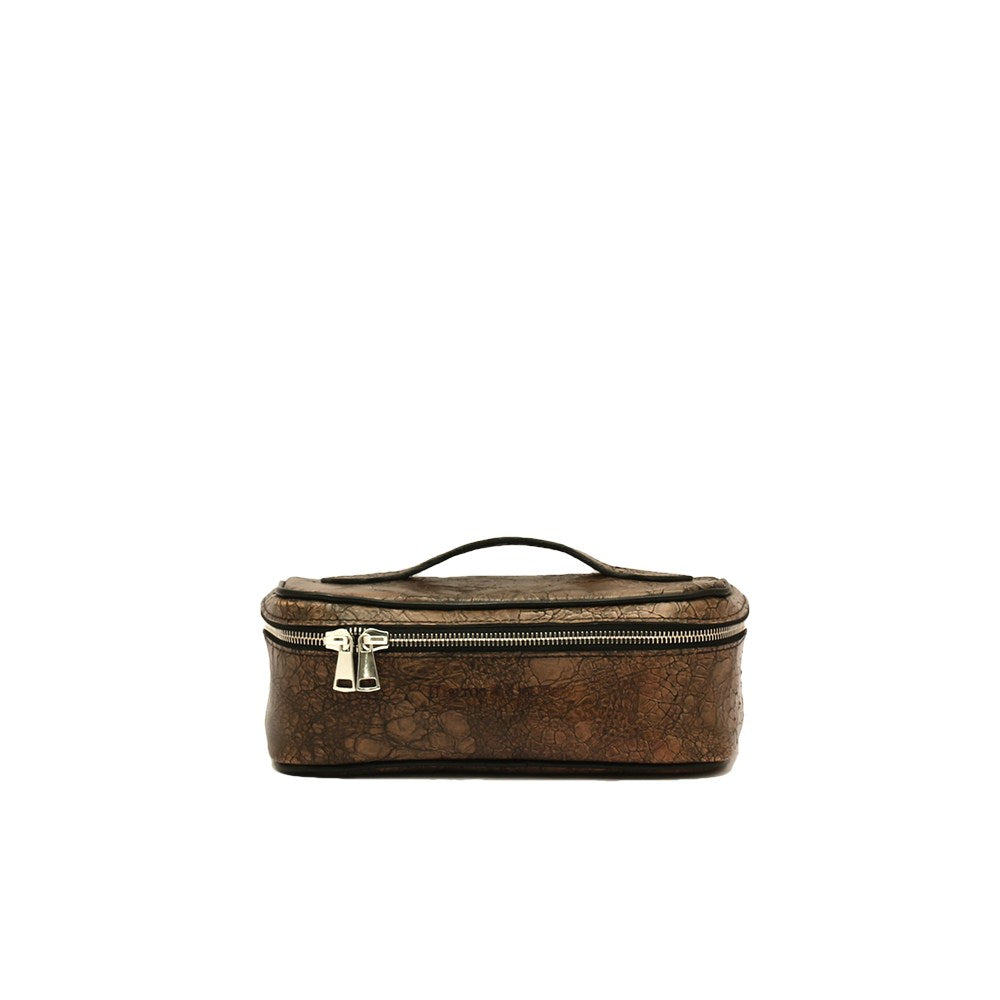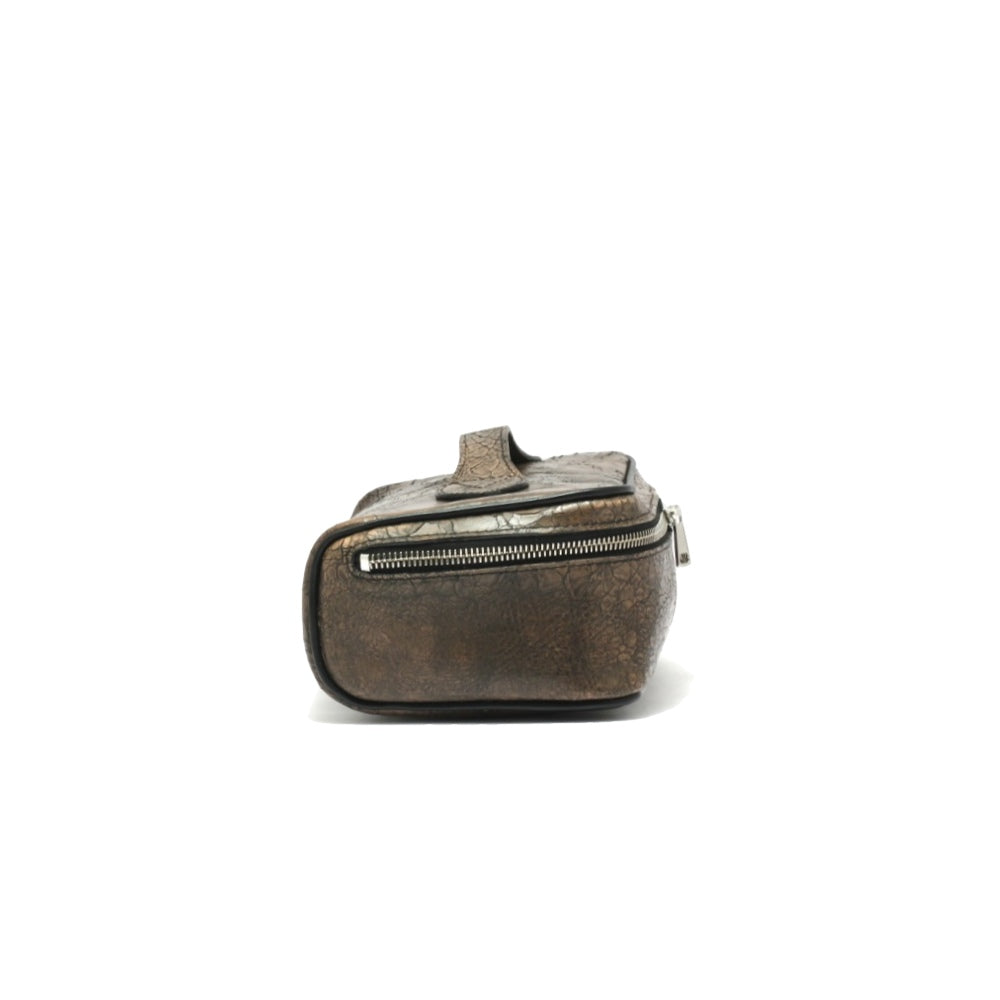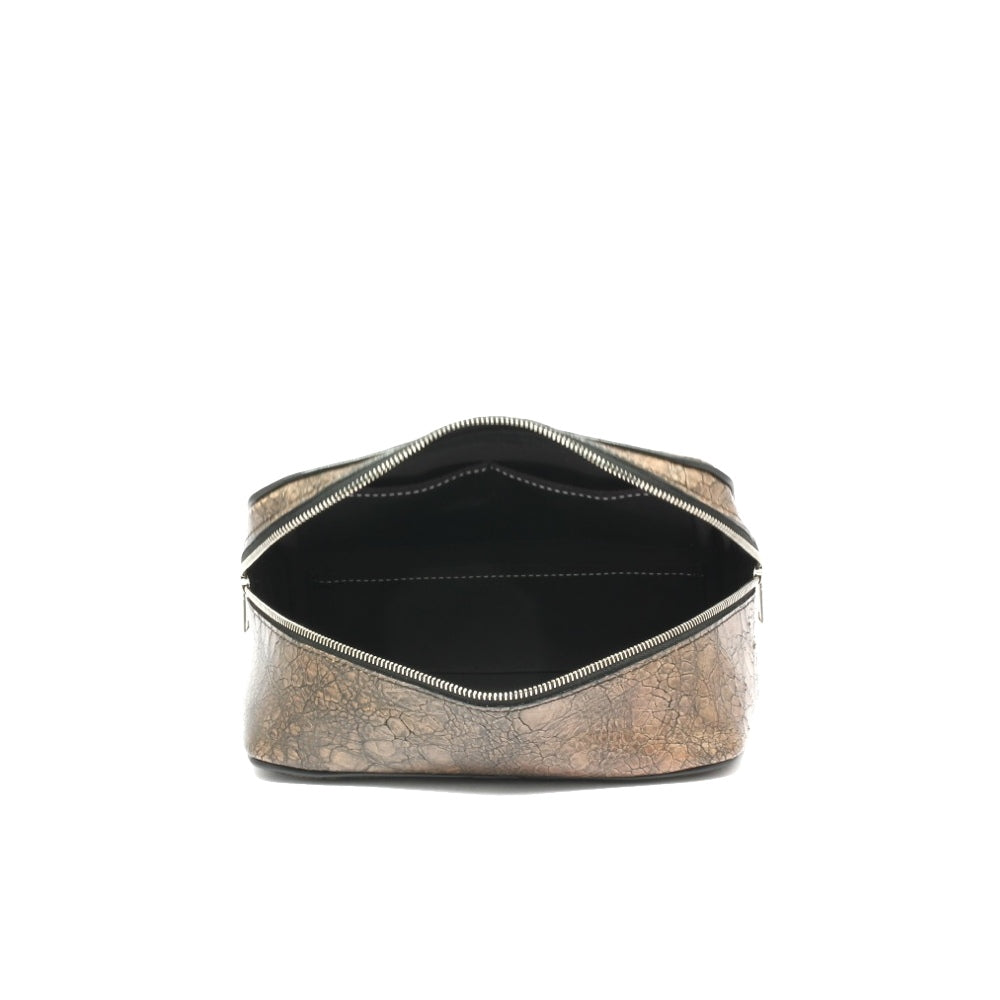 The Habana Wash Bag is a stylish bag for cosmetics made of the Habana leather.
The bag has a practical top handle which can be used for carrying as well as for hanging the bag on a hook.
Interior in water-resistant nylon with three pockets. Zipper in nickel plated solid brass.
The Habana leather features an unique cracking leather effect. The character of this leather will grow during use, as cracks in the surface of the leather will increase. Hence its 'dried tobacco' expression will be enhanced. A special cream follows with the item, and can be applied to the leather to remain it's original appearance.
Length: 23
Depth: 15
Height: 9