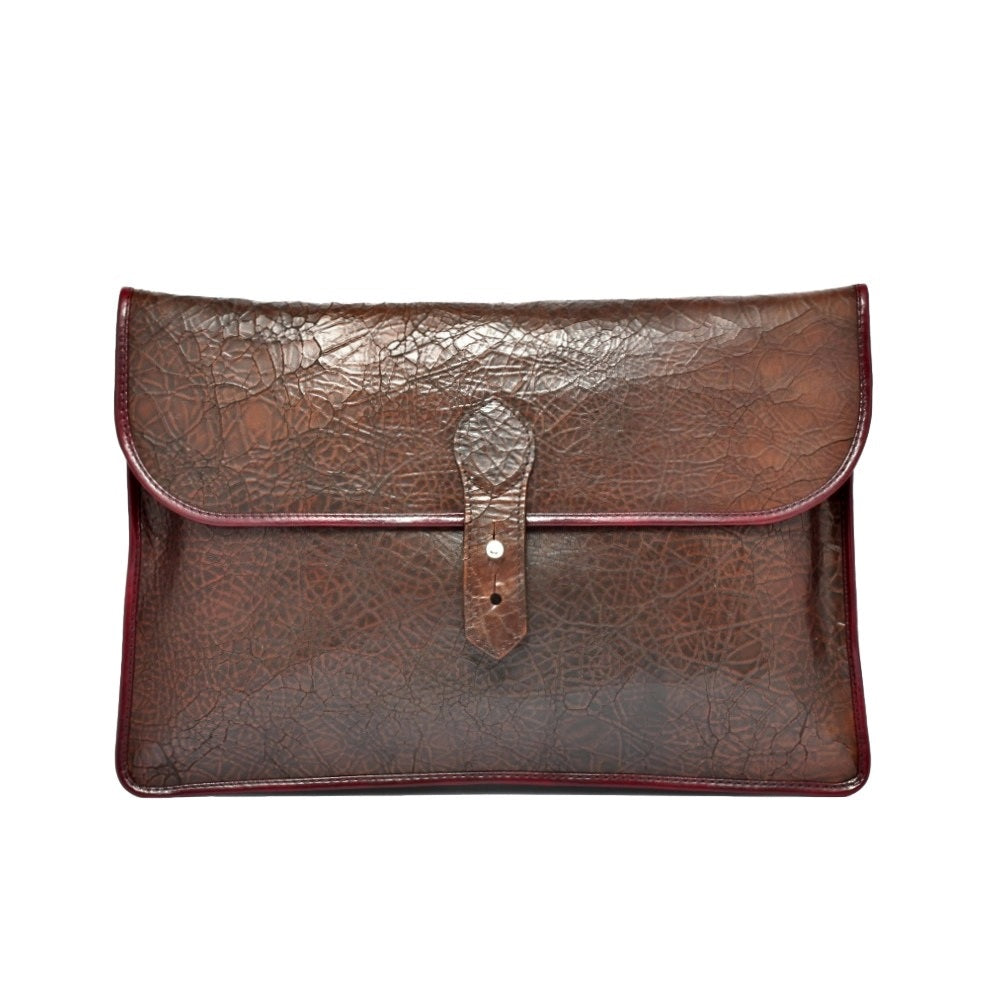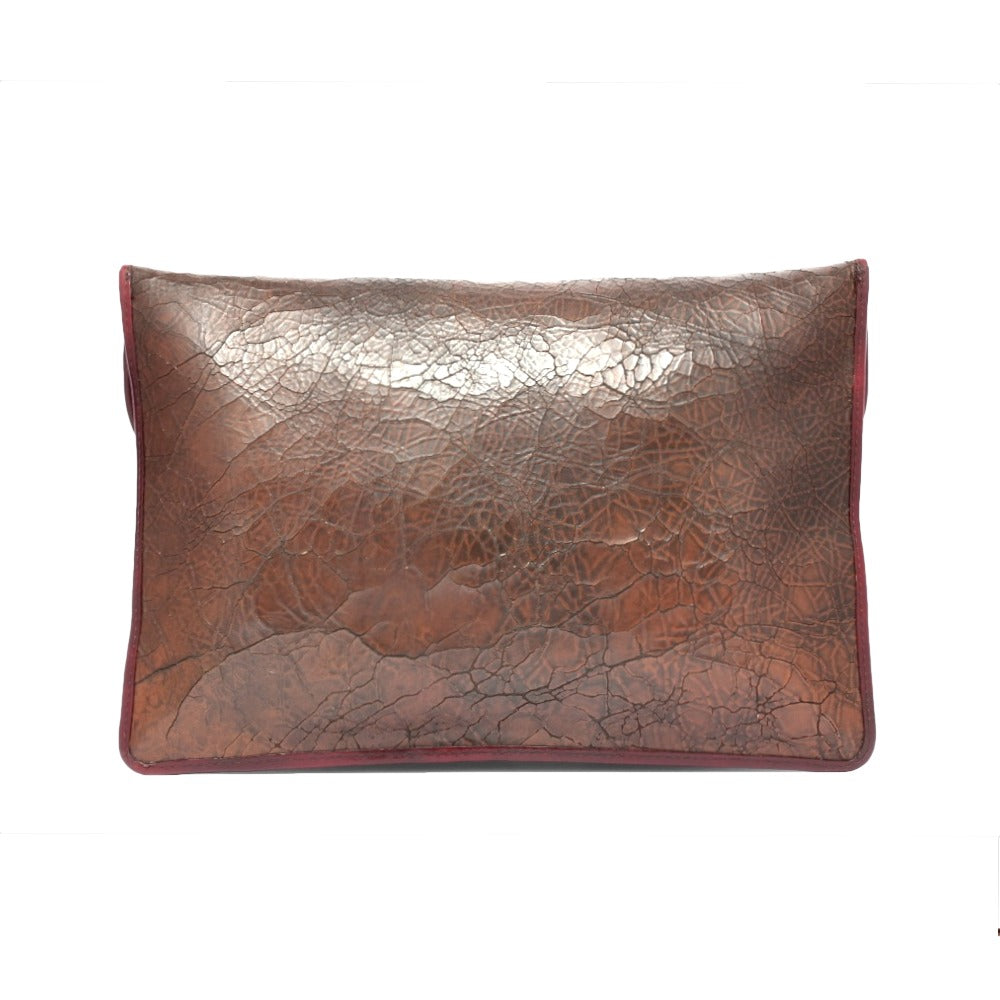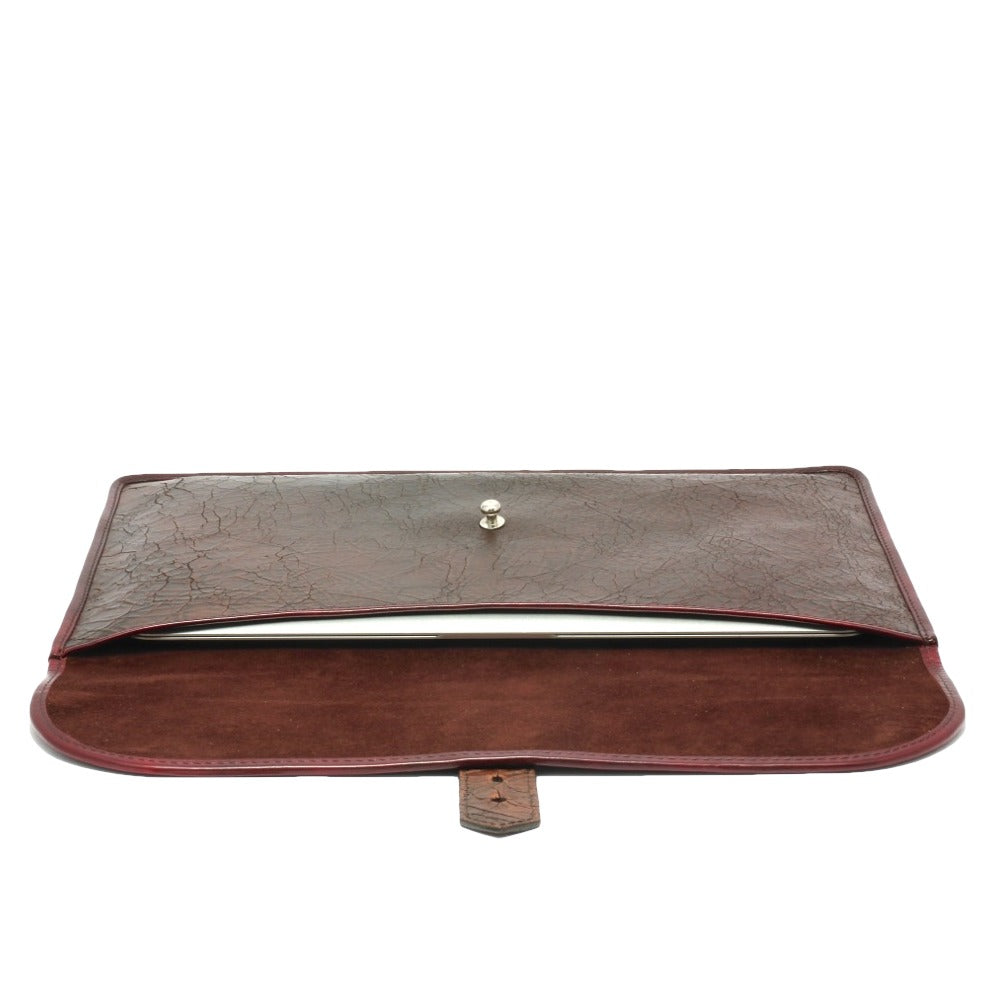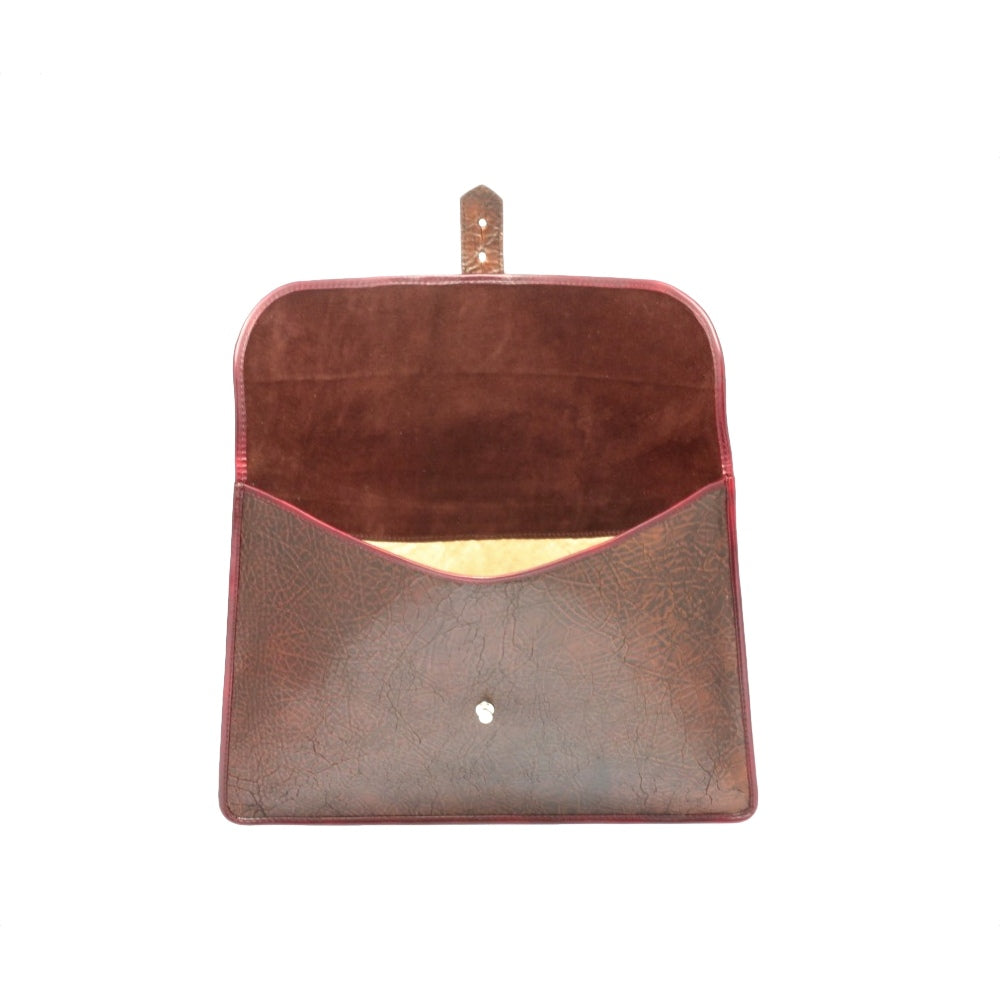 HABANA LAPTOP COVER MADURO
Habana laptop case is a slick leather cover for a laptop and documents. Closing with a solid brass stud.
Interior in suede and silk.
The Habana leather characterise with its unique "dried tobacco" looking cracking leather. The character of this leather will grow during use, and can be refreshed at any time using our cream for bags.
Length: 37
Height: 26
HABANA LAPTOP COVER MADURO