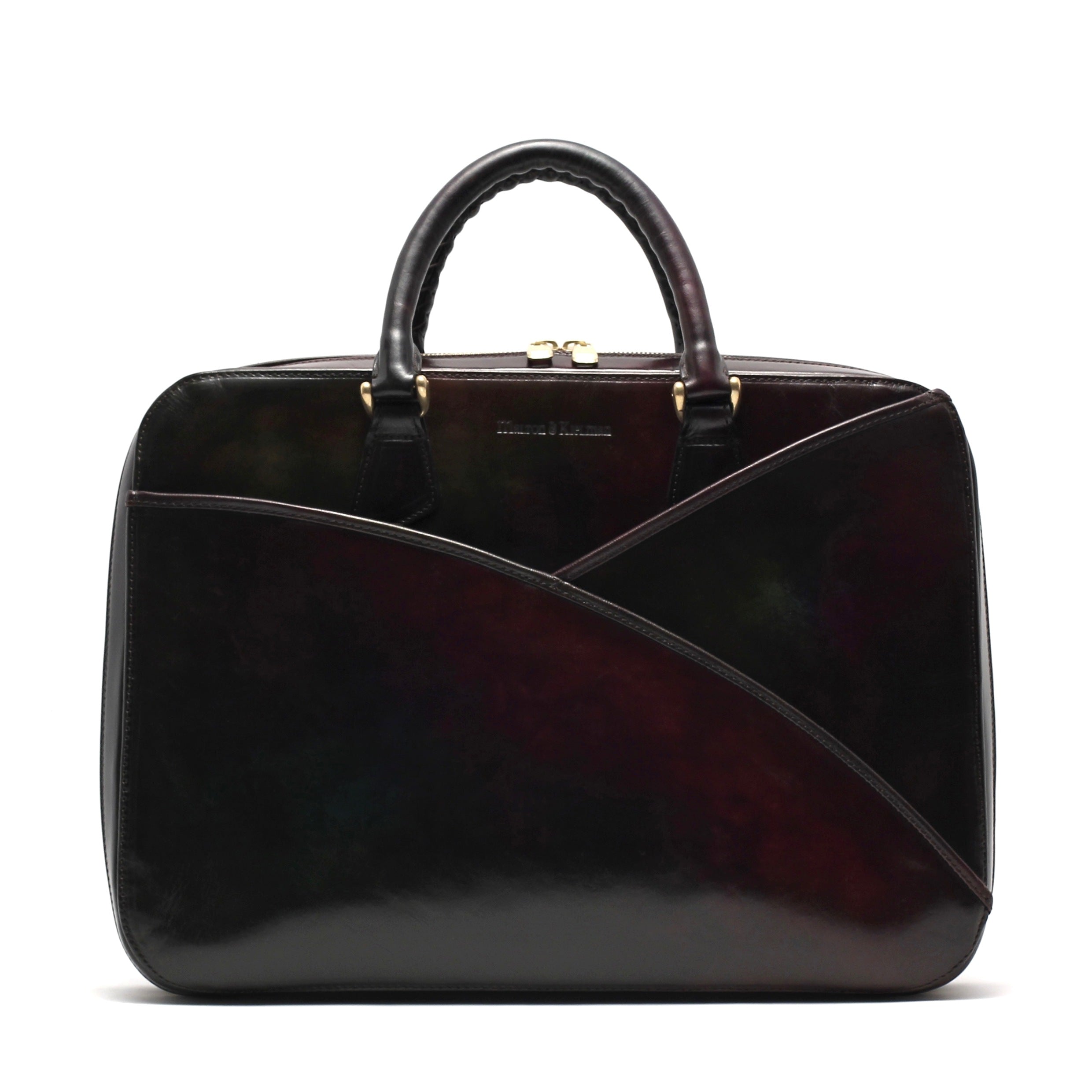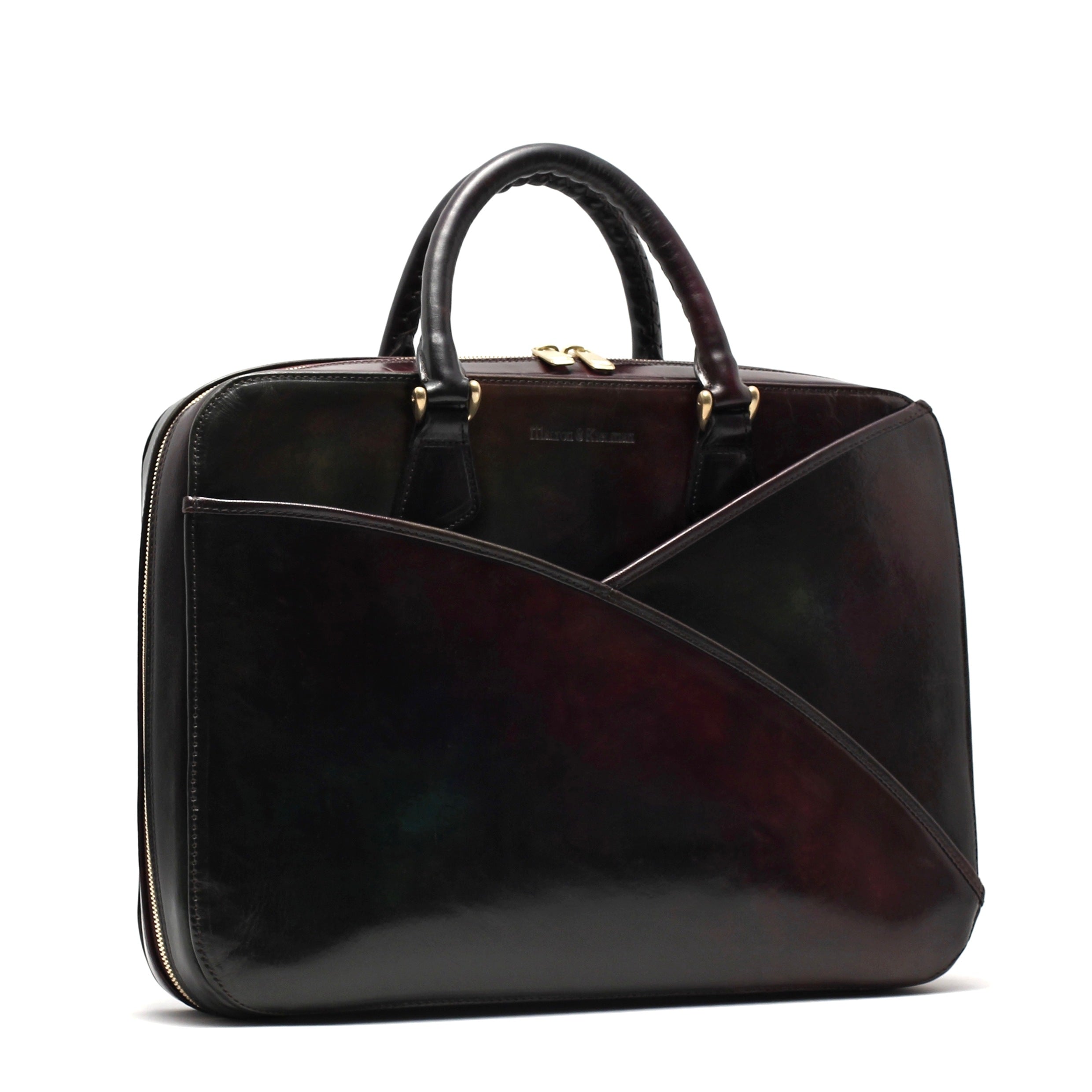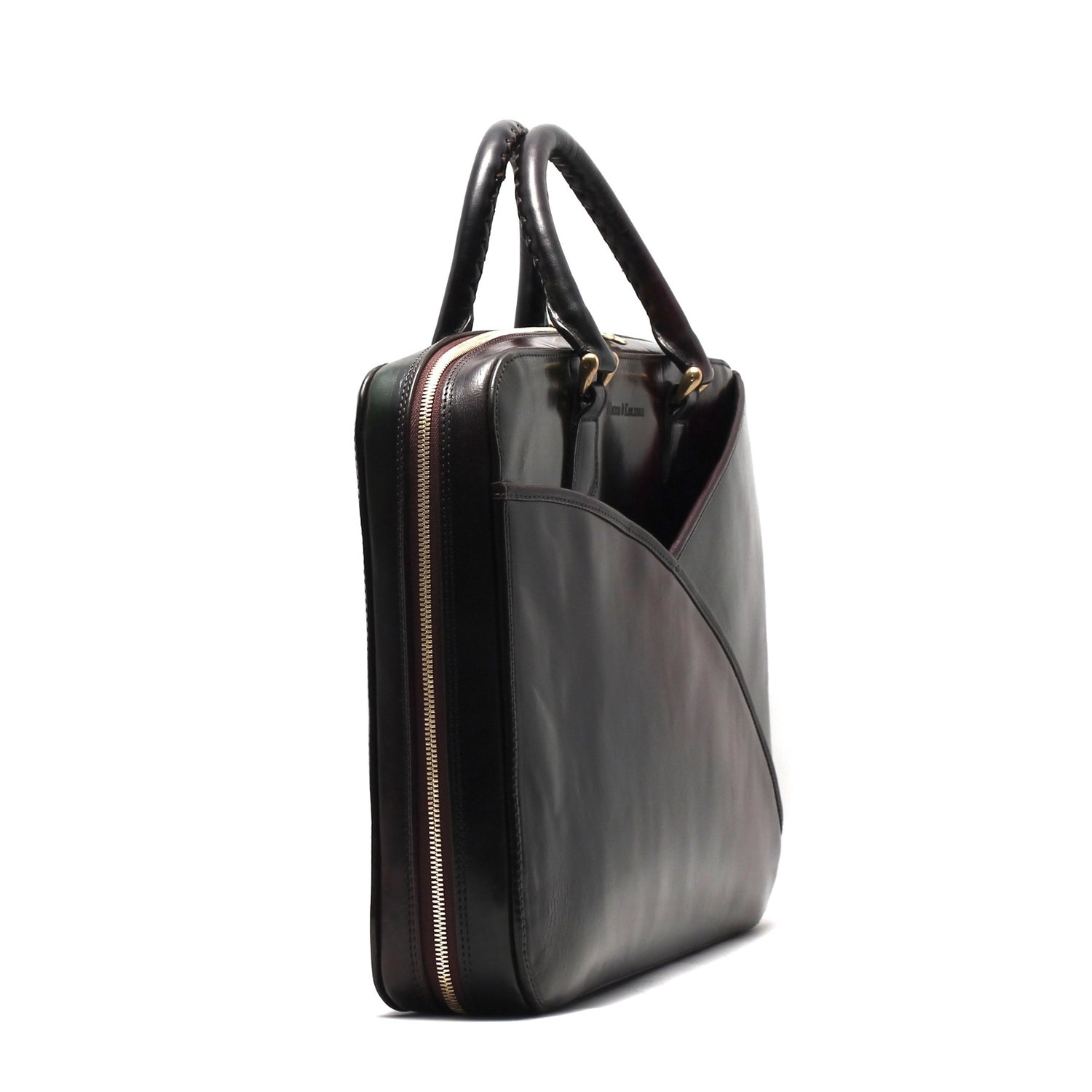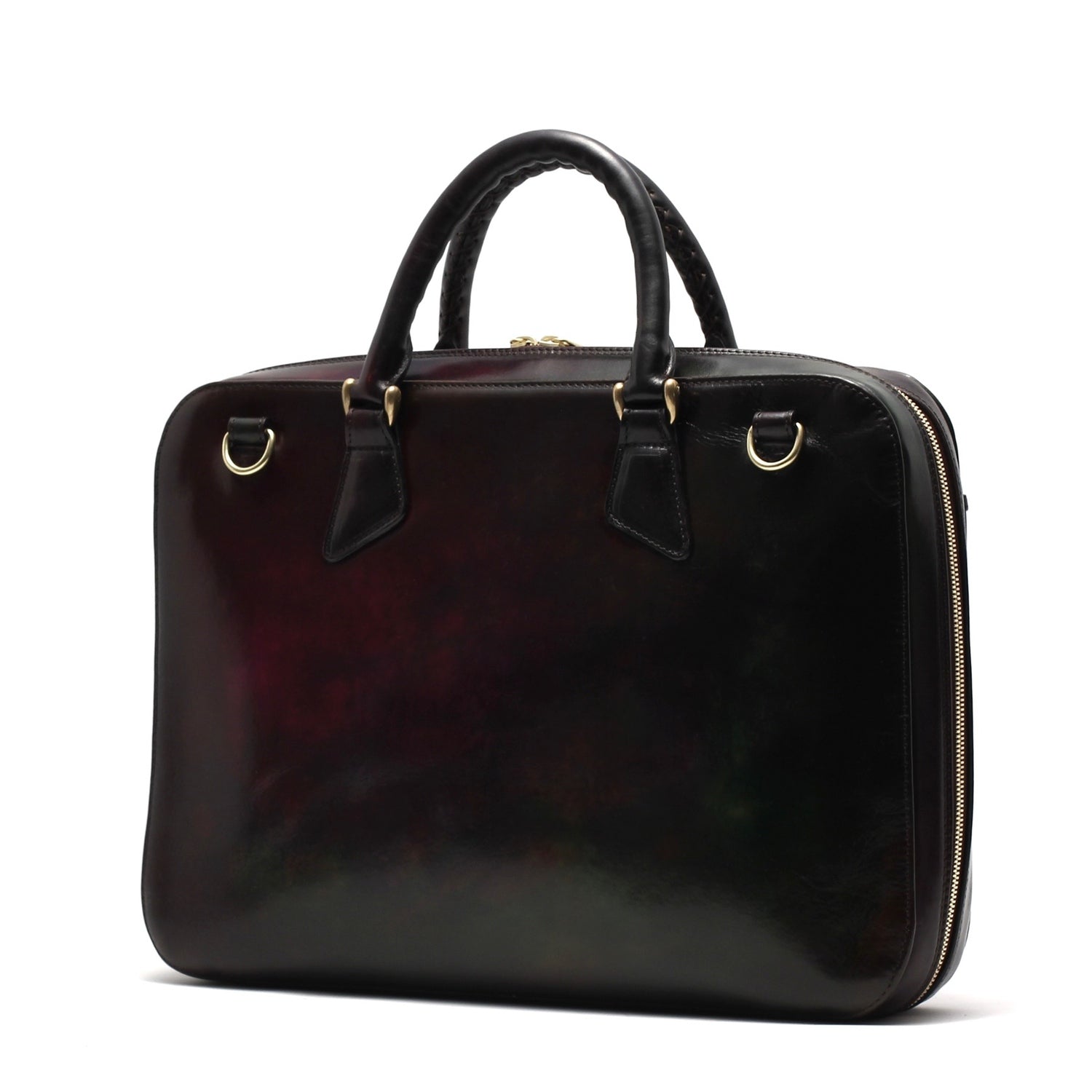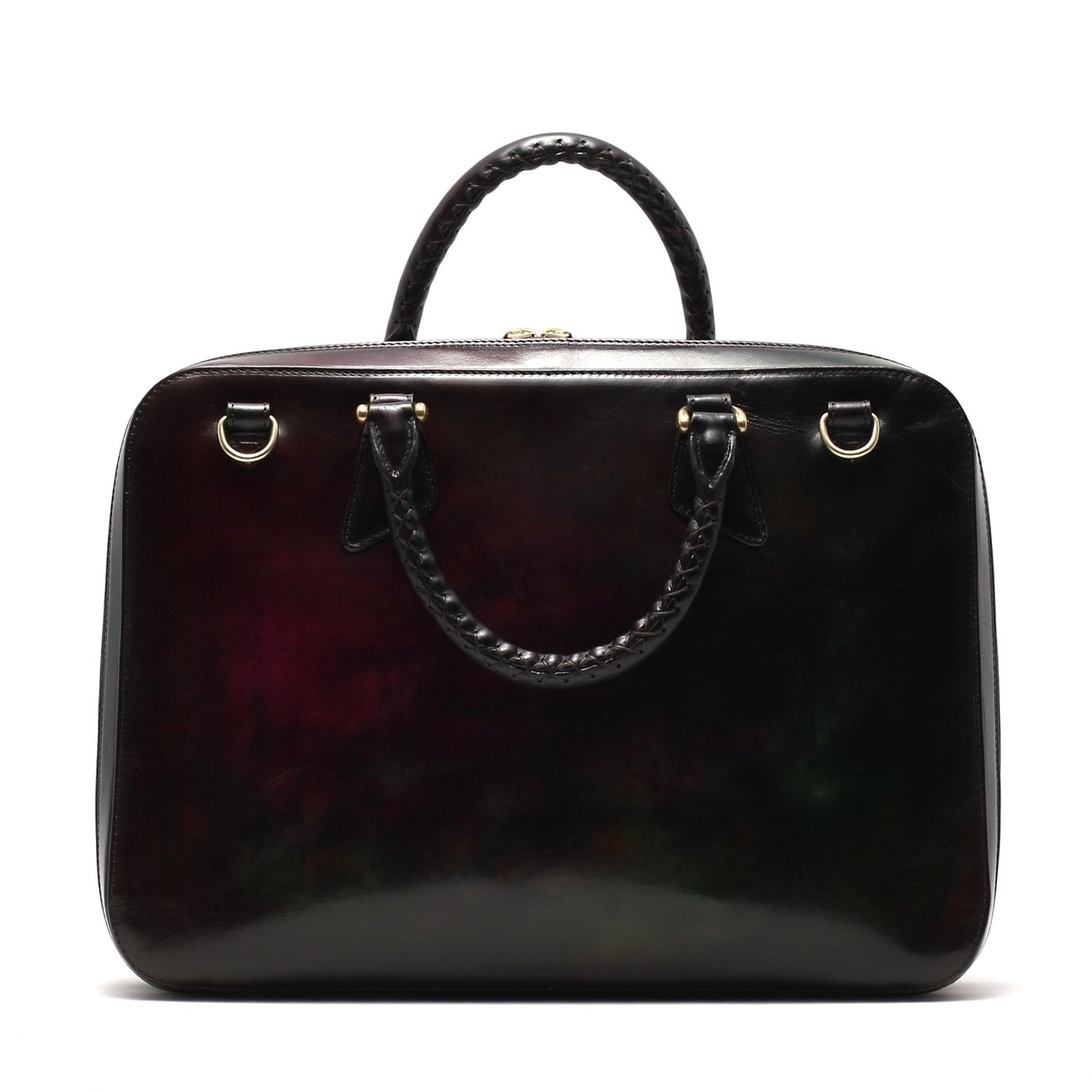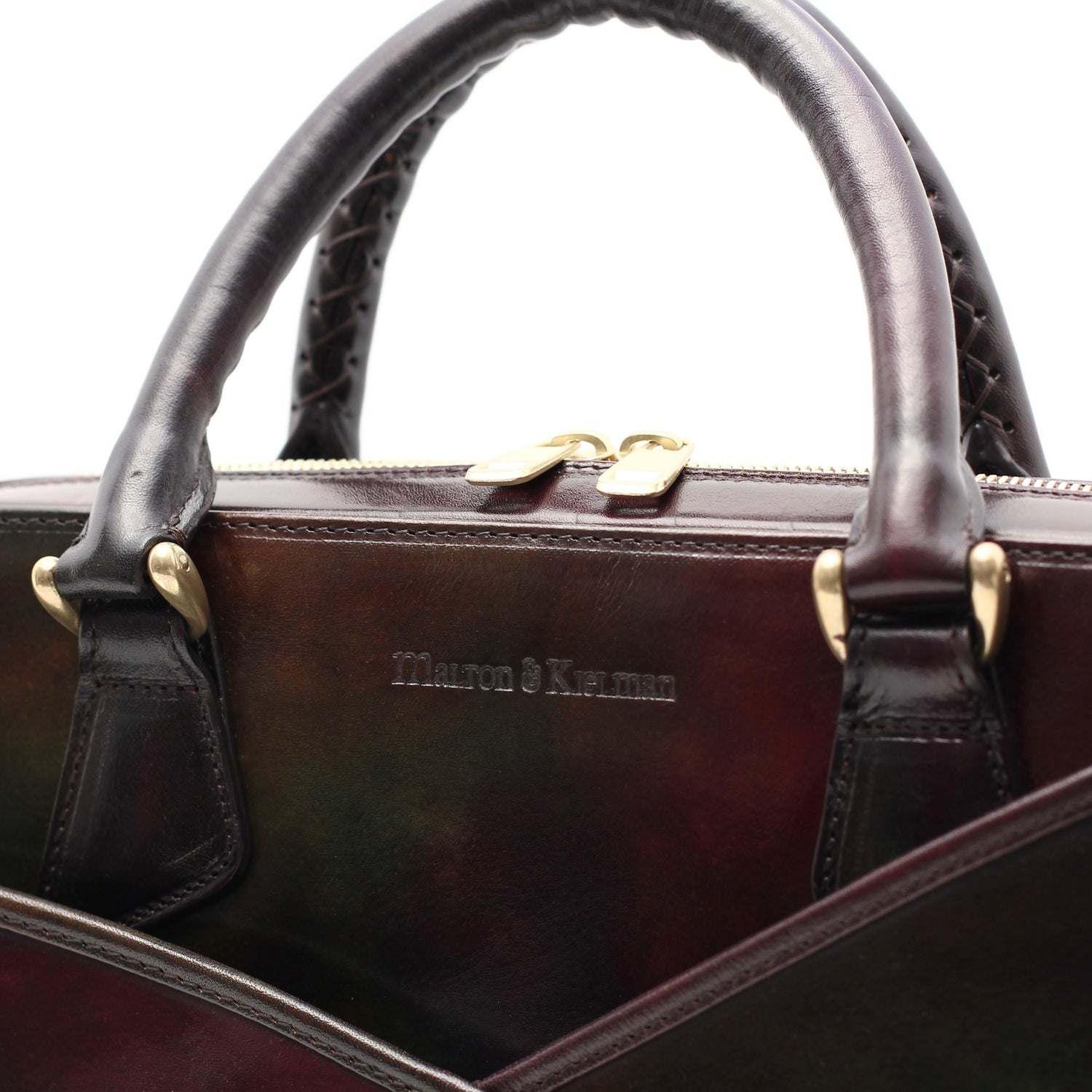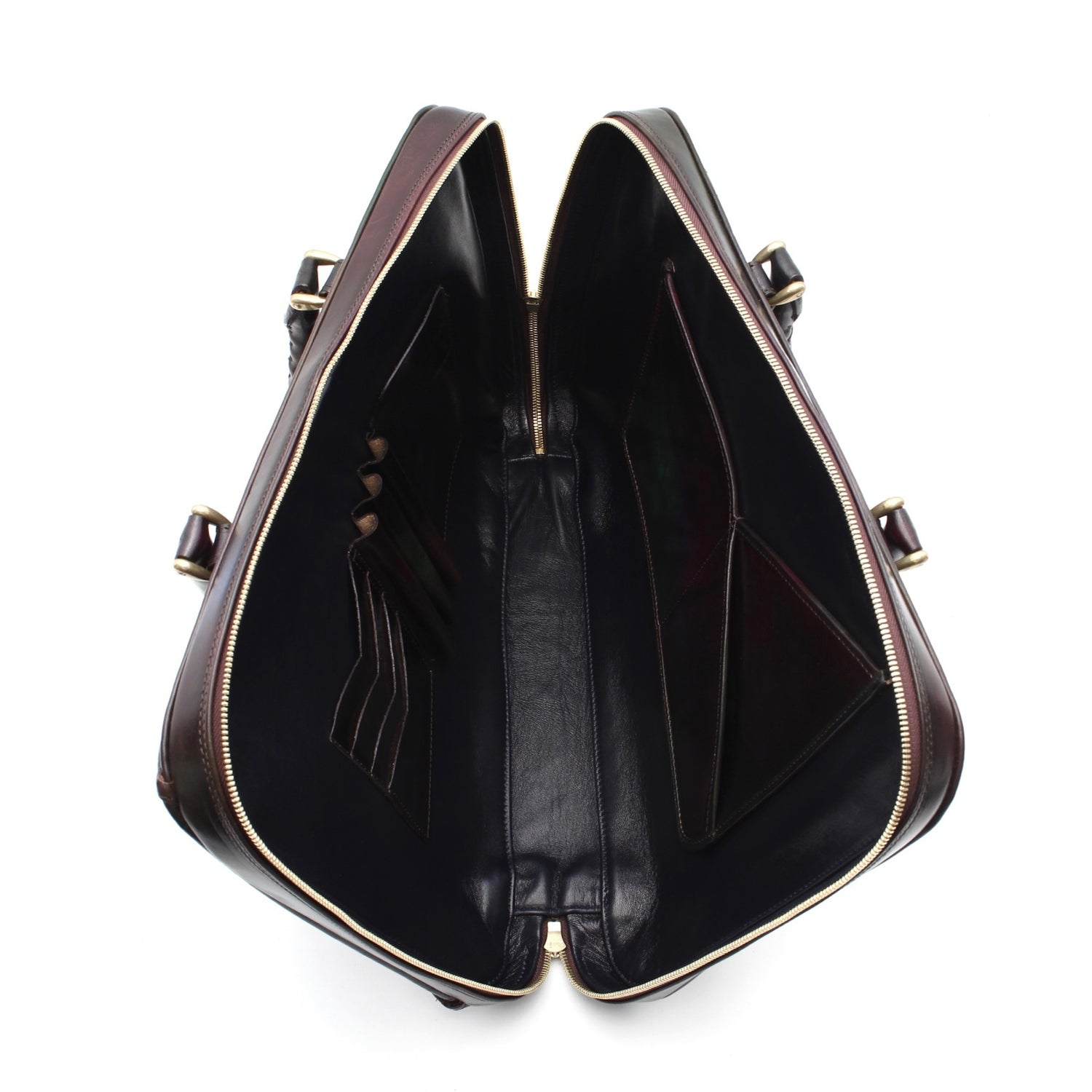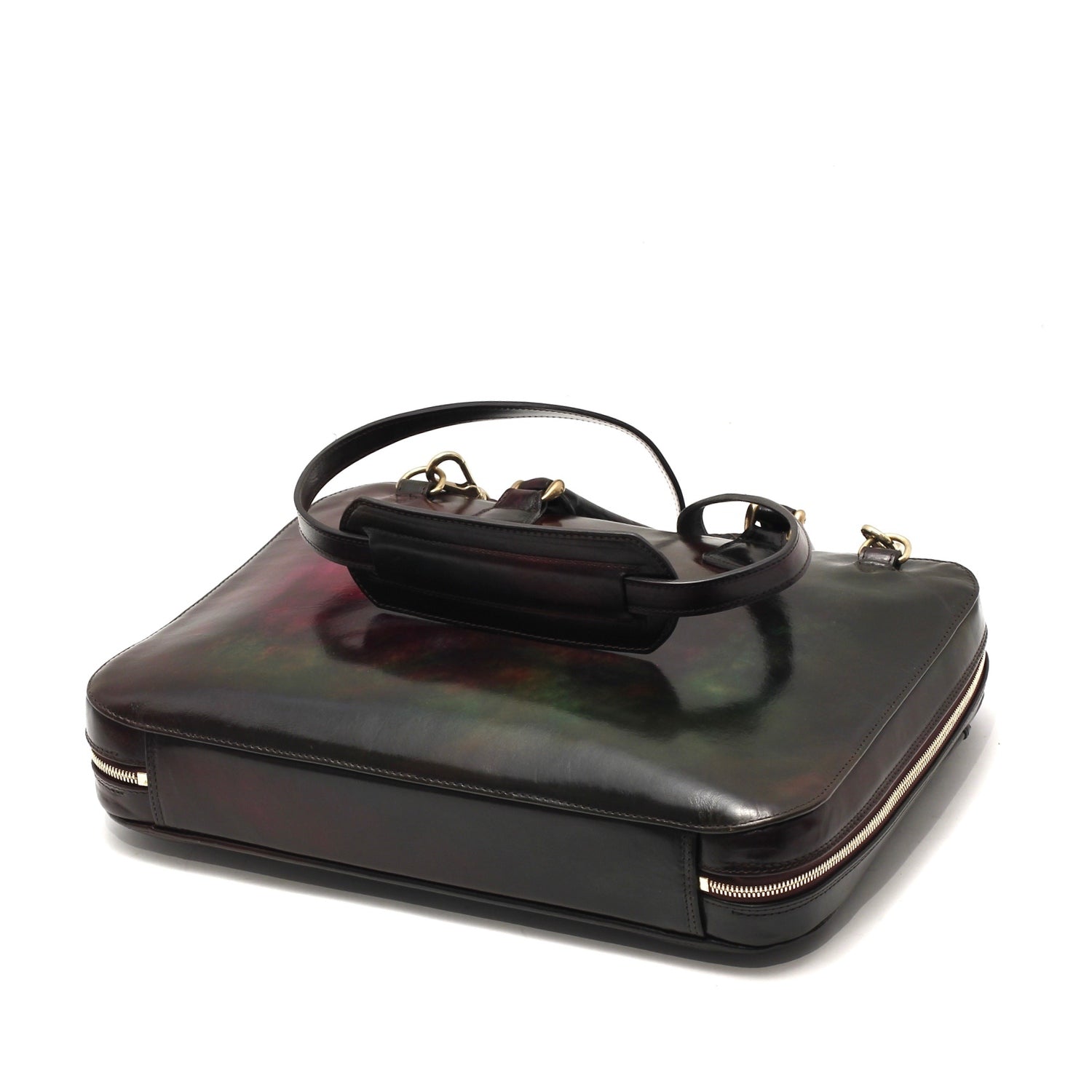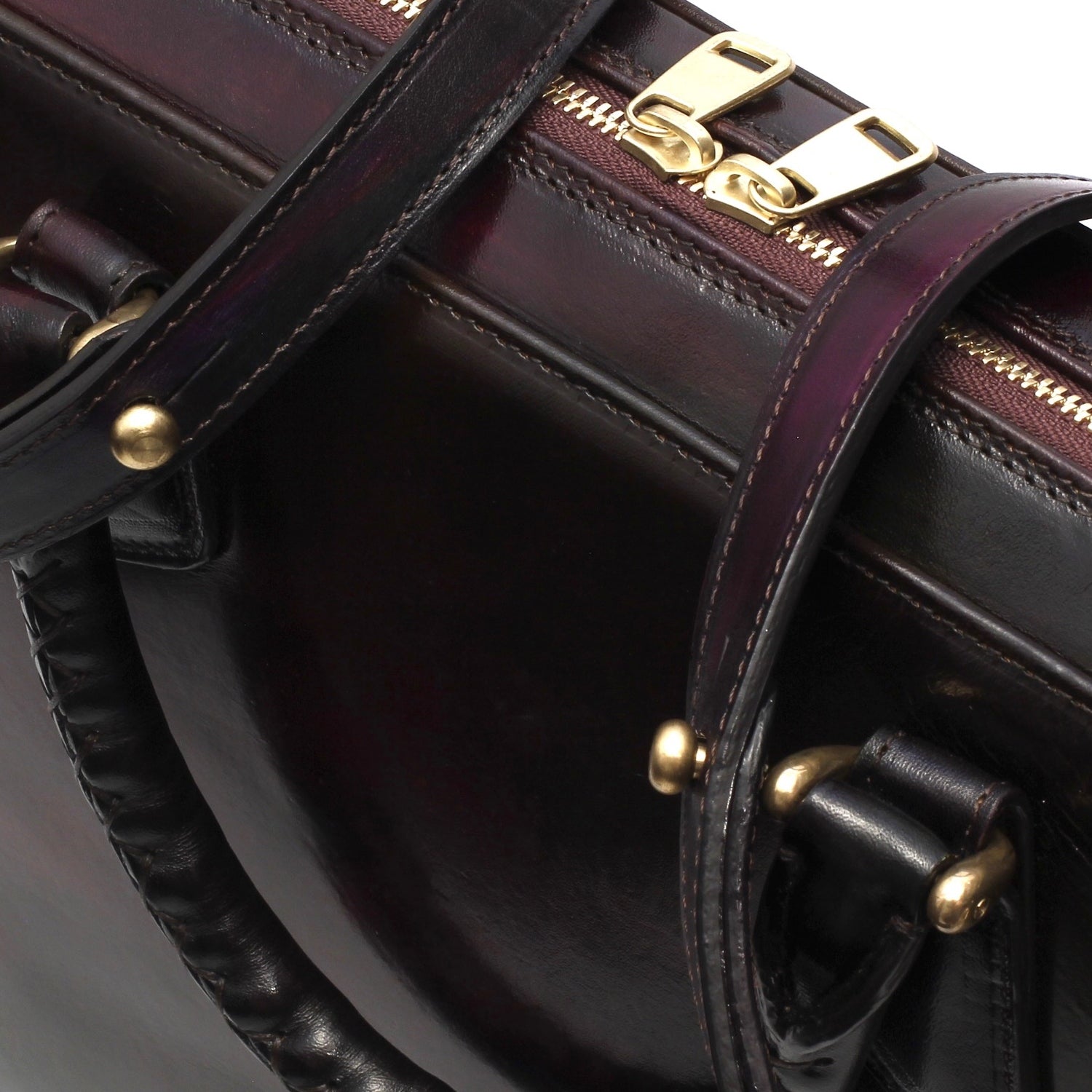 AURORA SIGNATURE BRIEFCASE
The Polar Lights, one of the world's greatest natural phenomenon, inspired us to create a new color mix with striking effects. As the bags are dyed individually, each item will have its own, unique shade of the aurora patina.
The Aurora Signature Briefcase is a sleek everyday bag made of full grain, natural cow leather, colored and patinated by hand.
An open front pocket give easy access to documents on-the-go. The bag can be fully unzipped to give full access to the interior.
Interior in navy calf leather with pockets for cards, pens, phone and accessories.
All metal components in solid brass.
Length: 40
Height: 30
Depth: 6
AURORA SIGNATURE BRIEFCASE