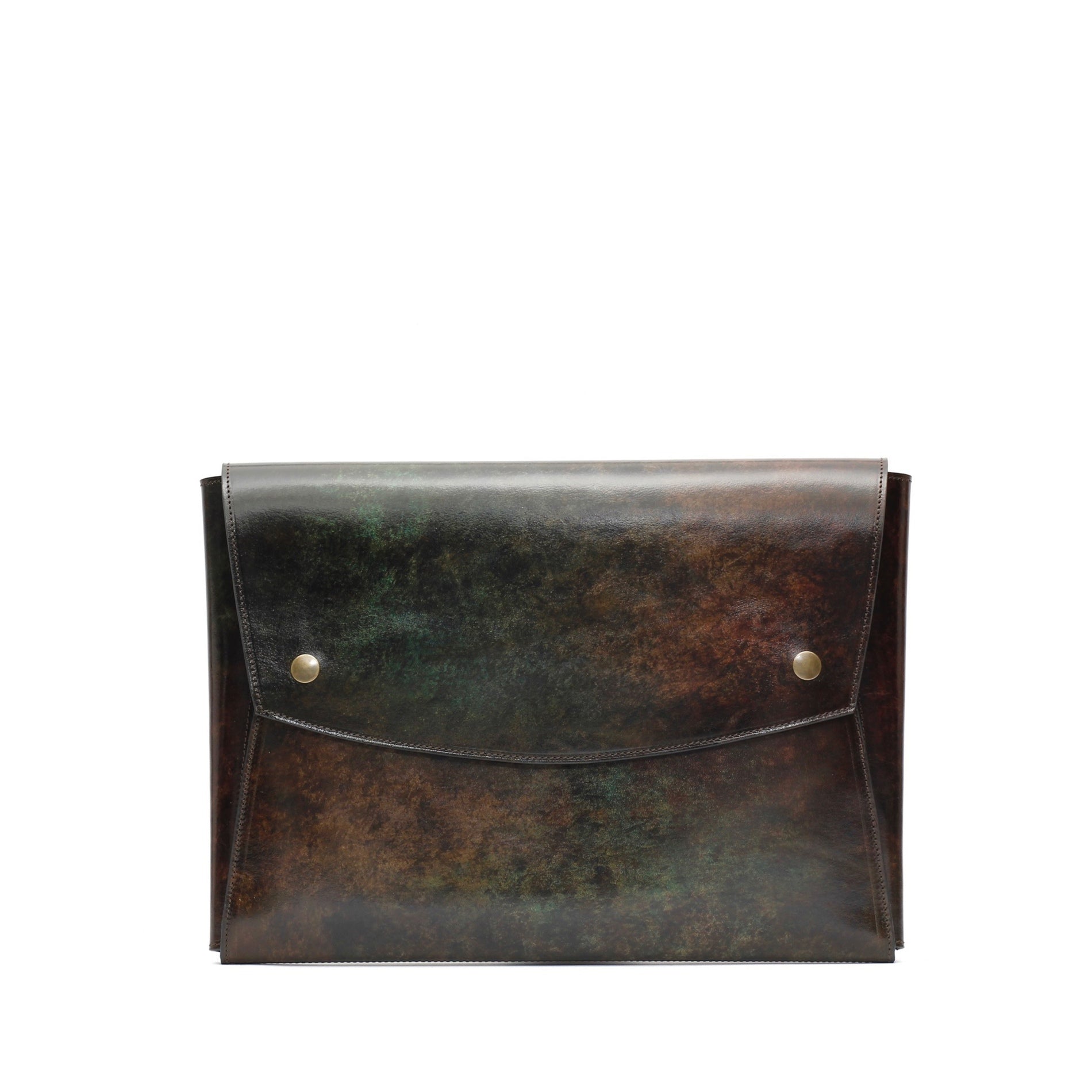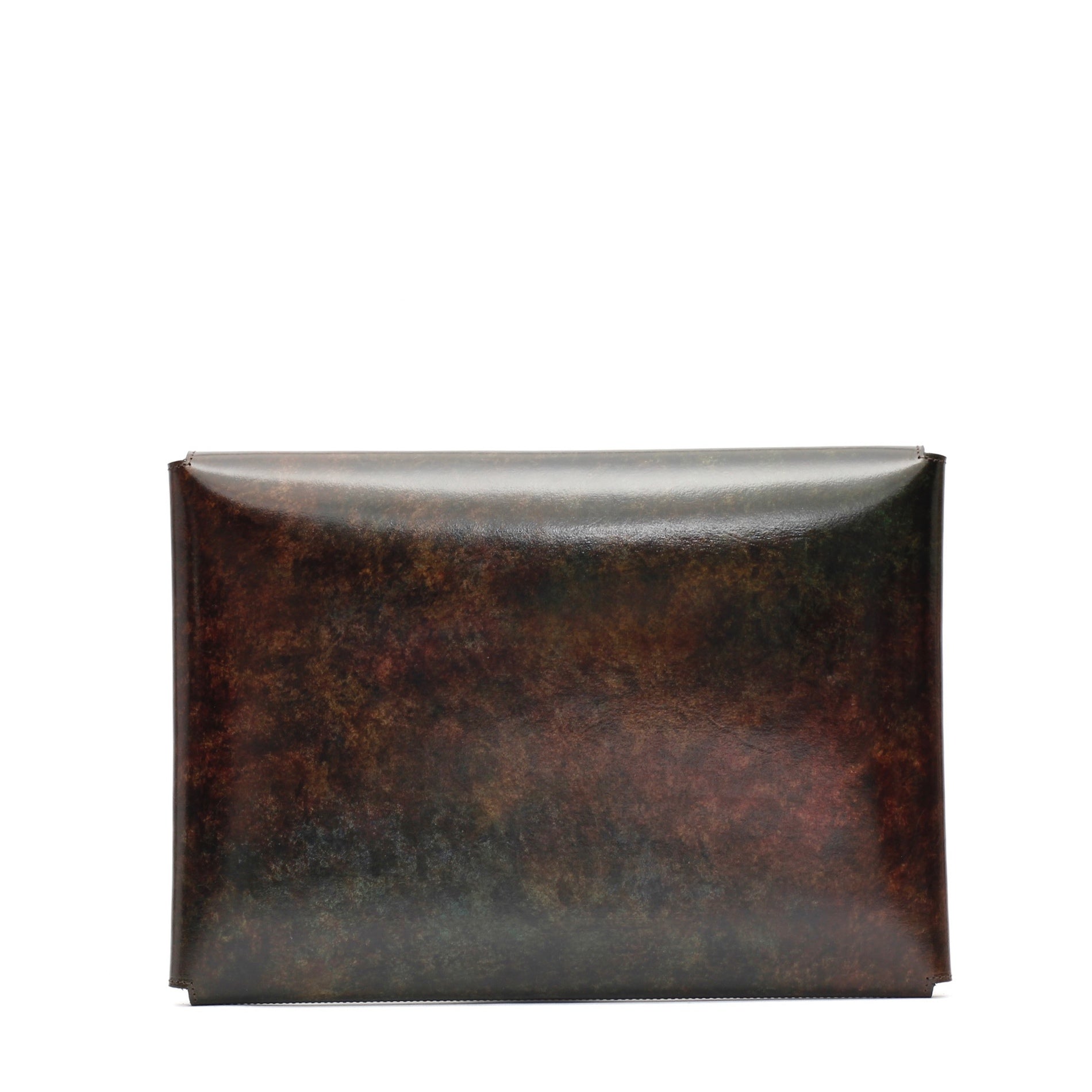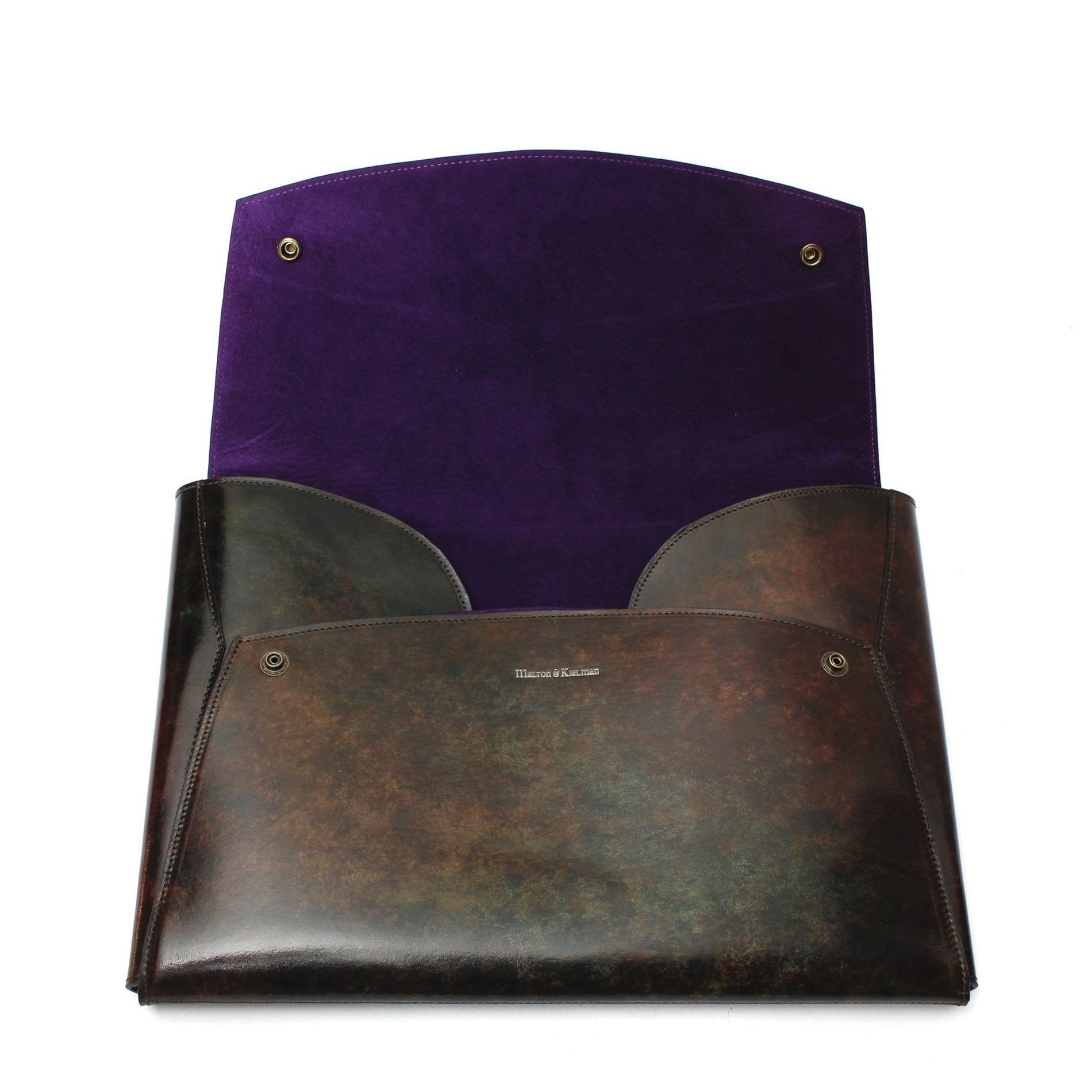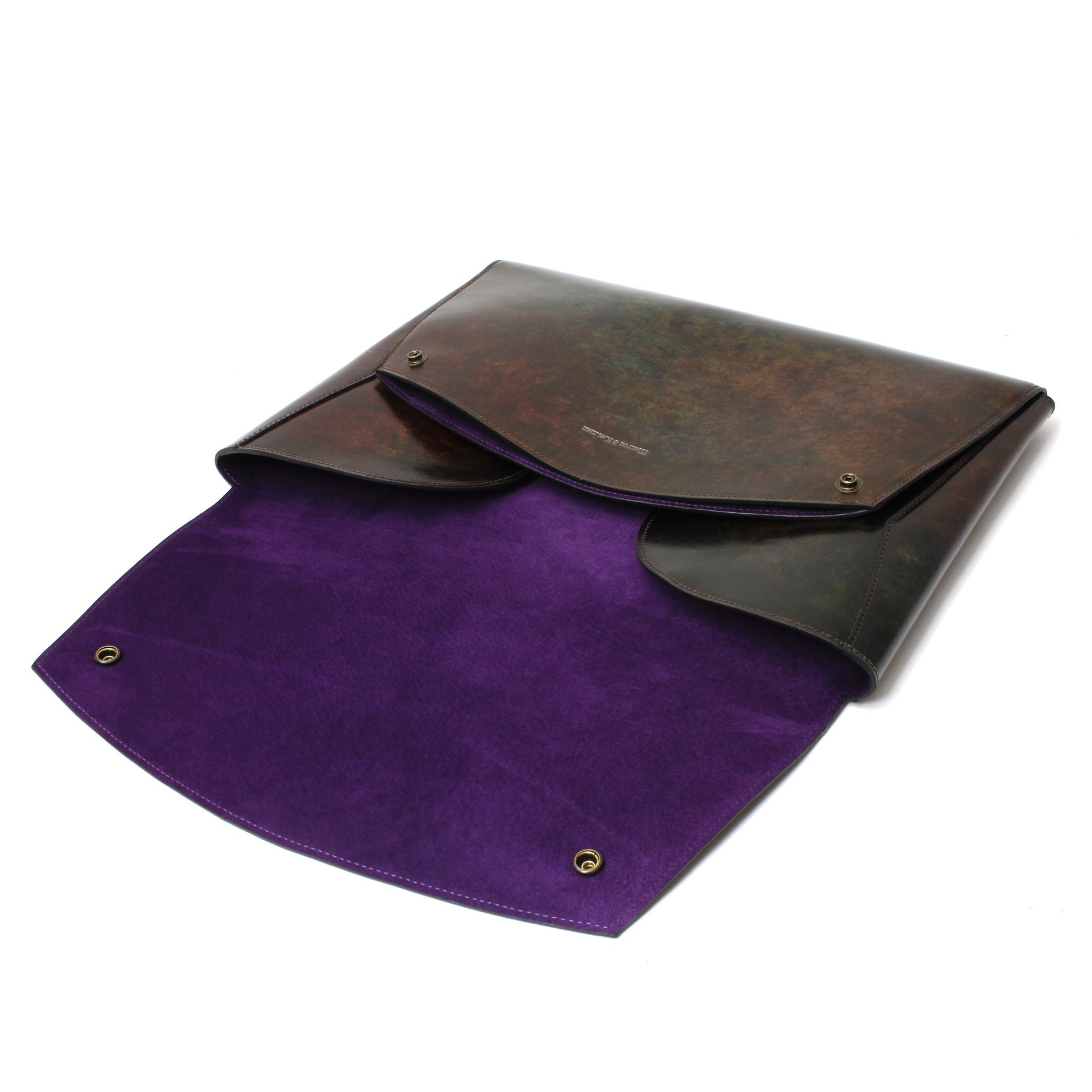 The Polar Lights, one of the world's greatest natural phenomenon, inspired us to create a new color mix with striking effects. As the products are dyed individually, each item will have its own, unique shade of the aurora patina.
The Aurora Laptop Case is made of full grain, natural cow leather, colored and patinated by hand.
Interior made of ultra thin pig suede. Compartment for cables and accessories.
Button closing in antique solid brass.
Fits a 15" Macbook.