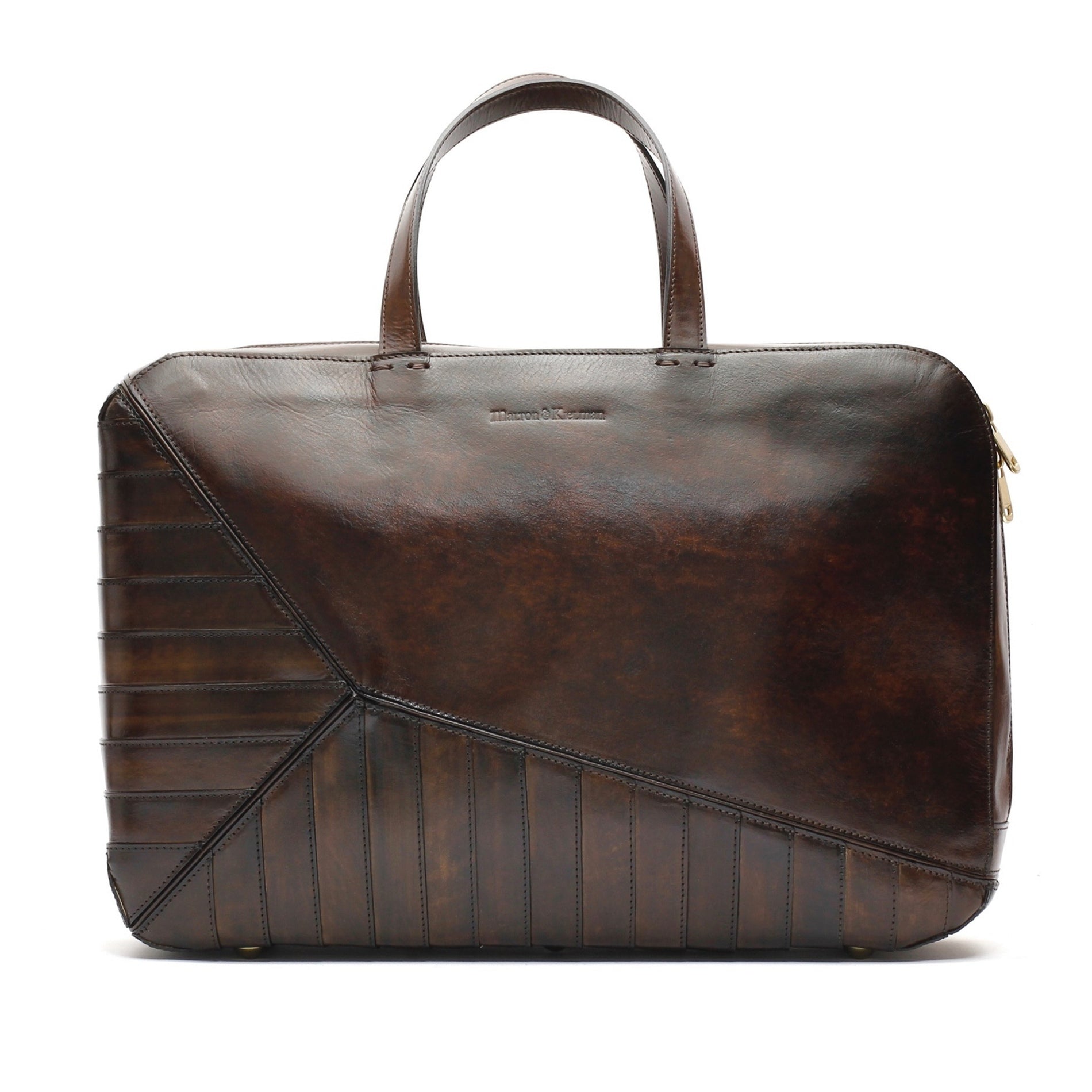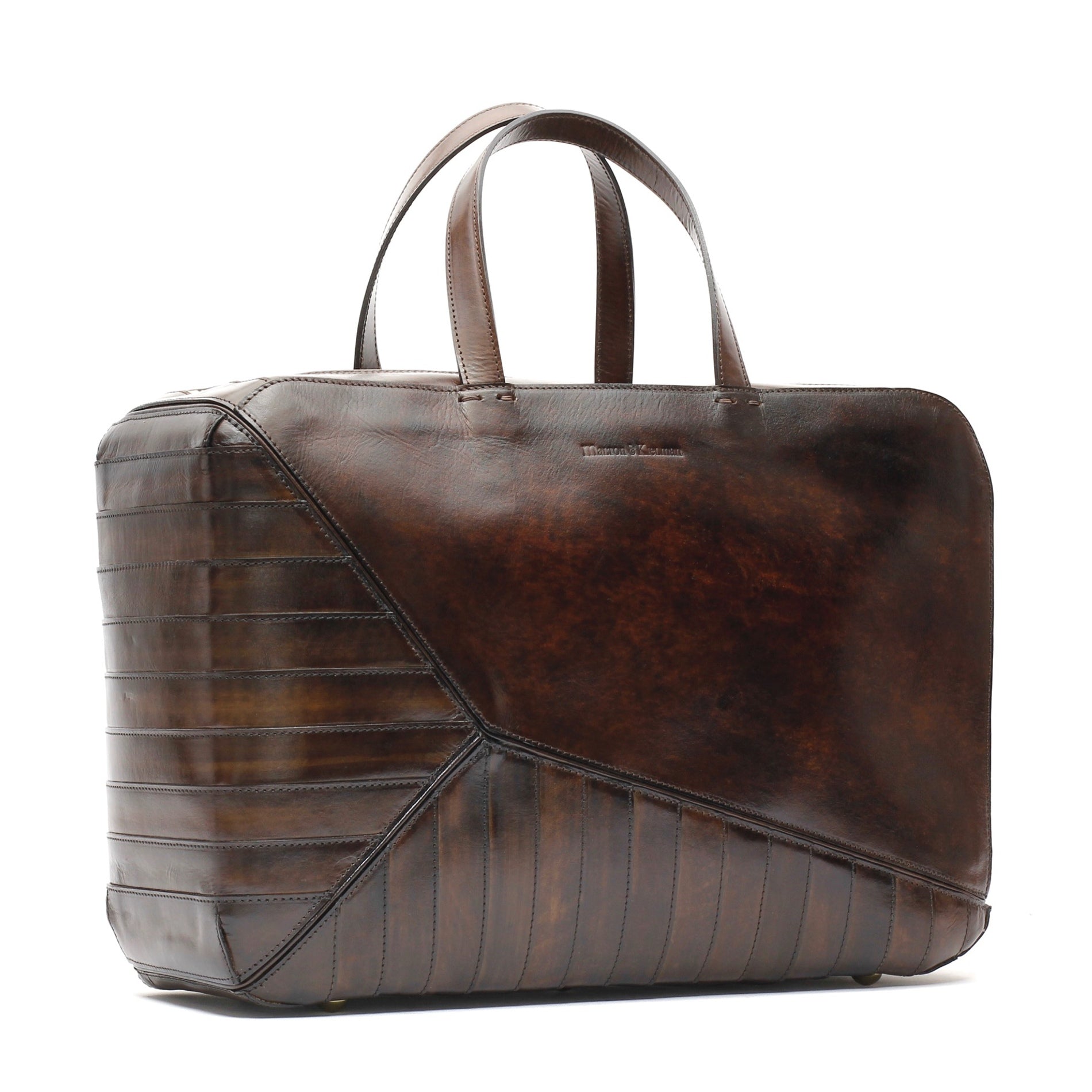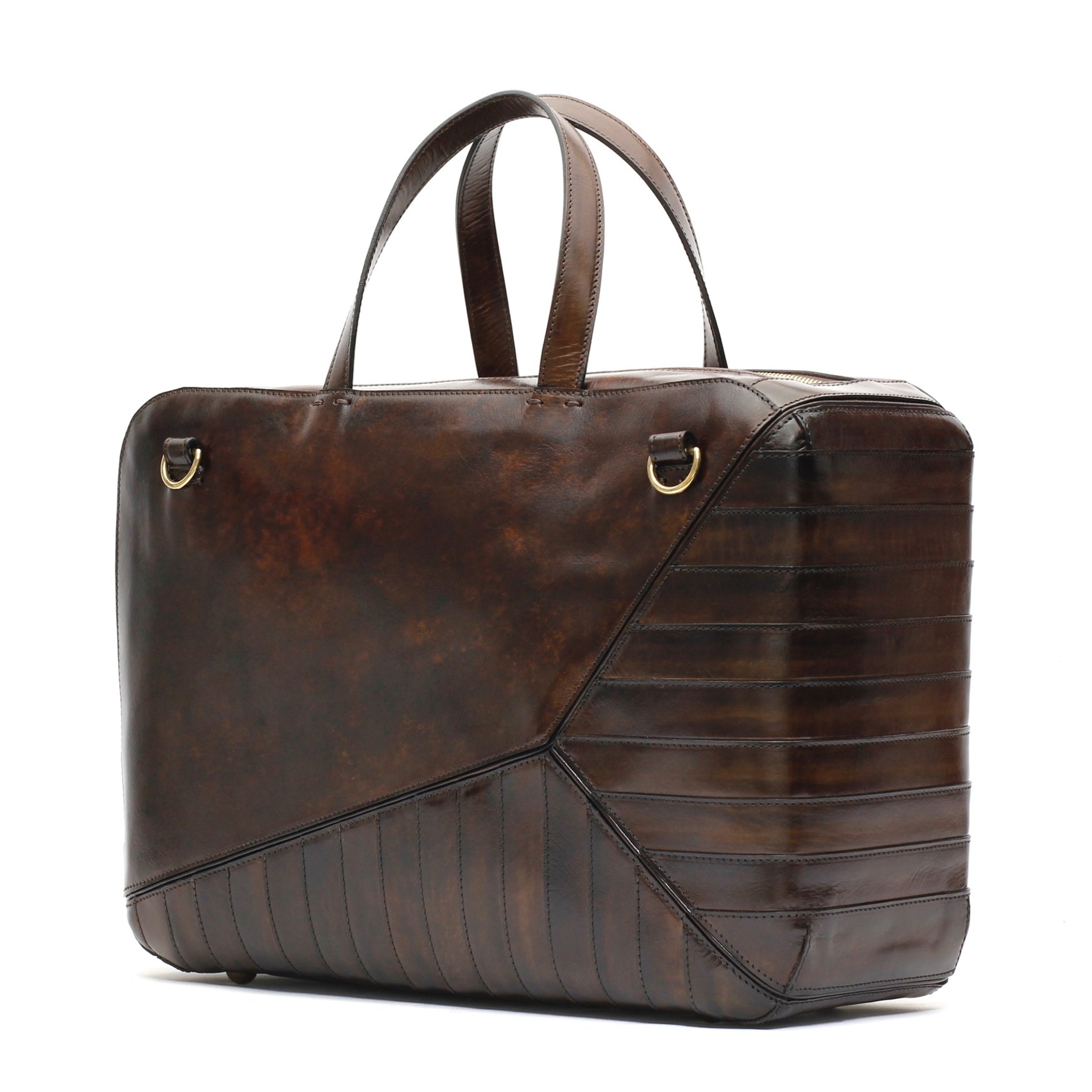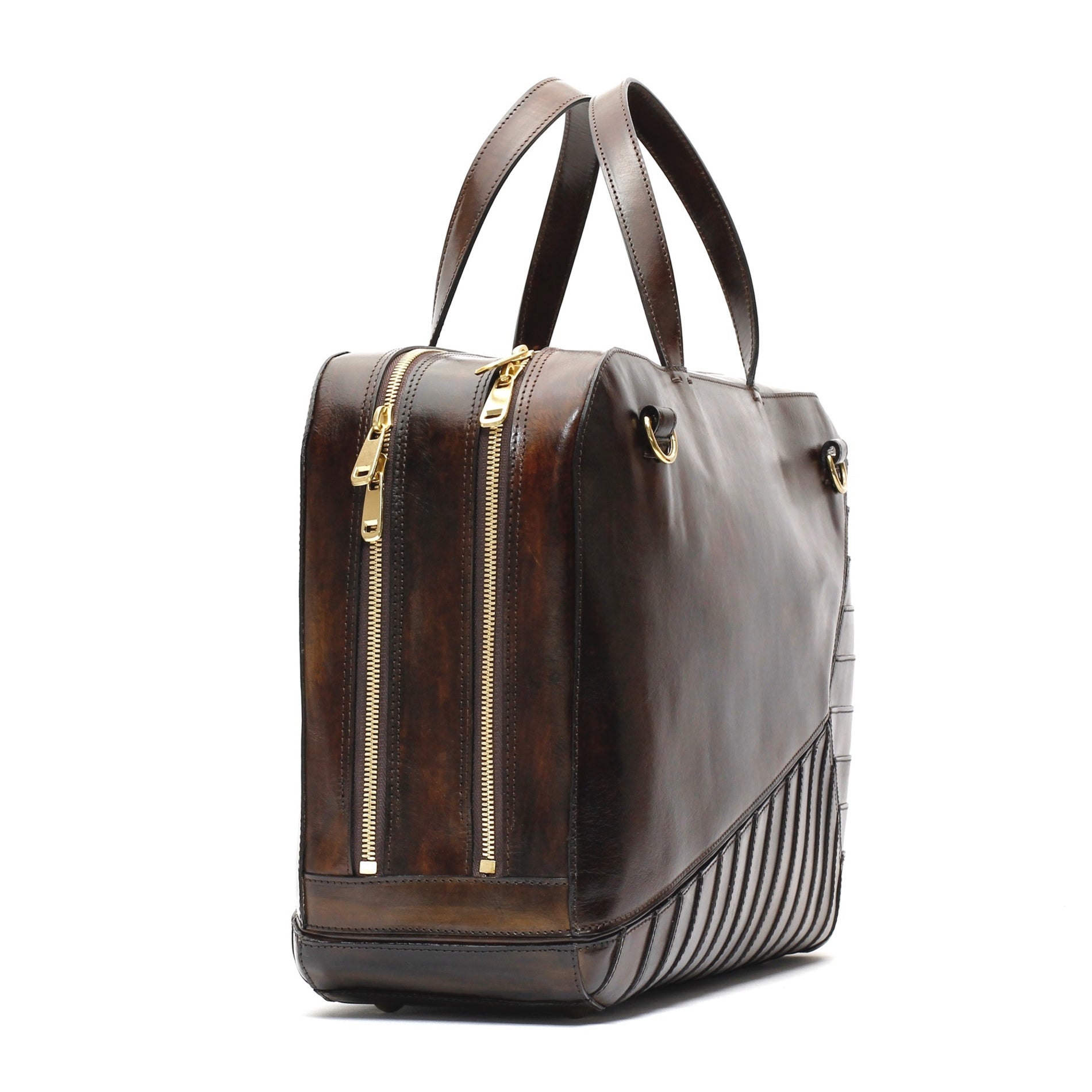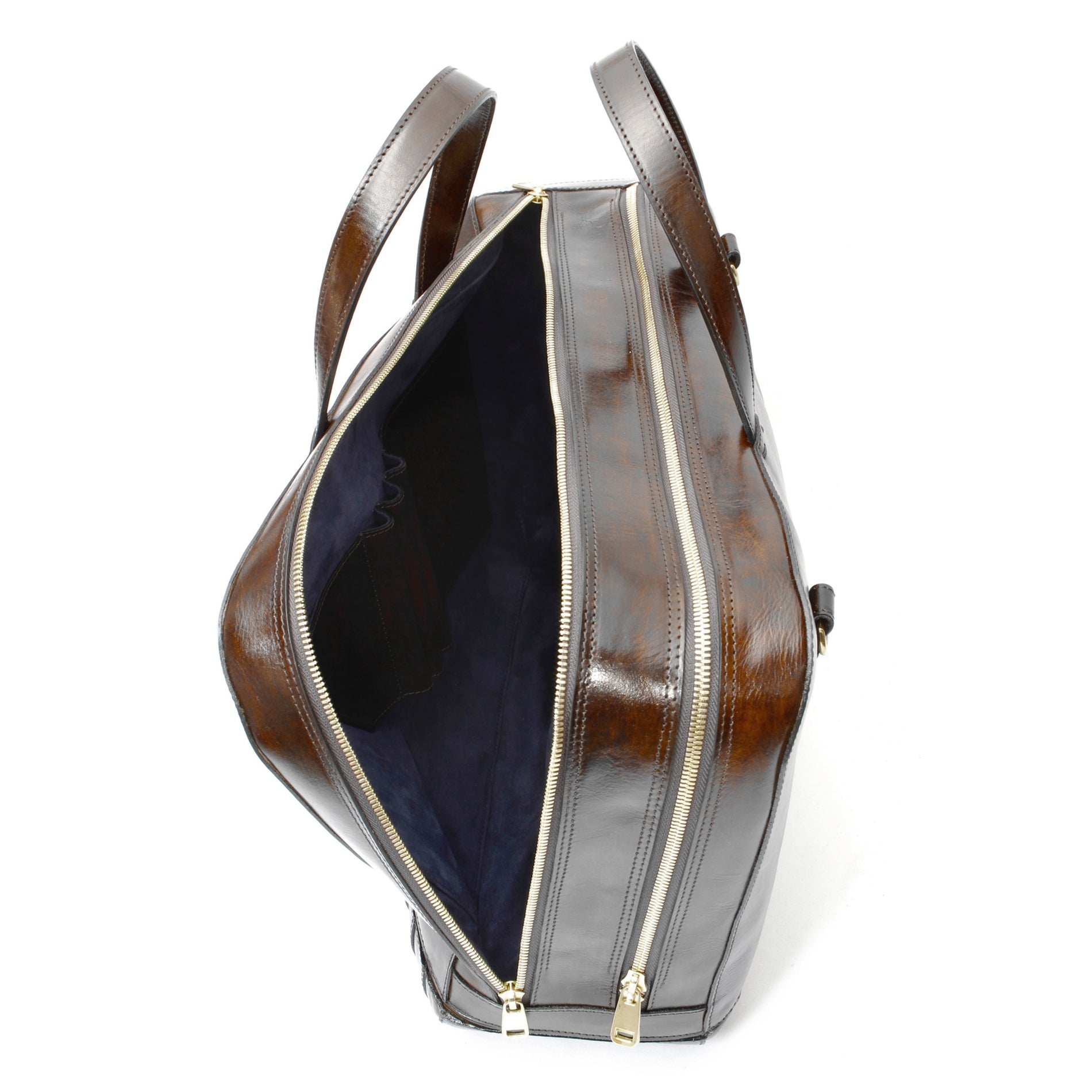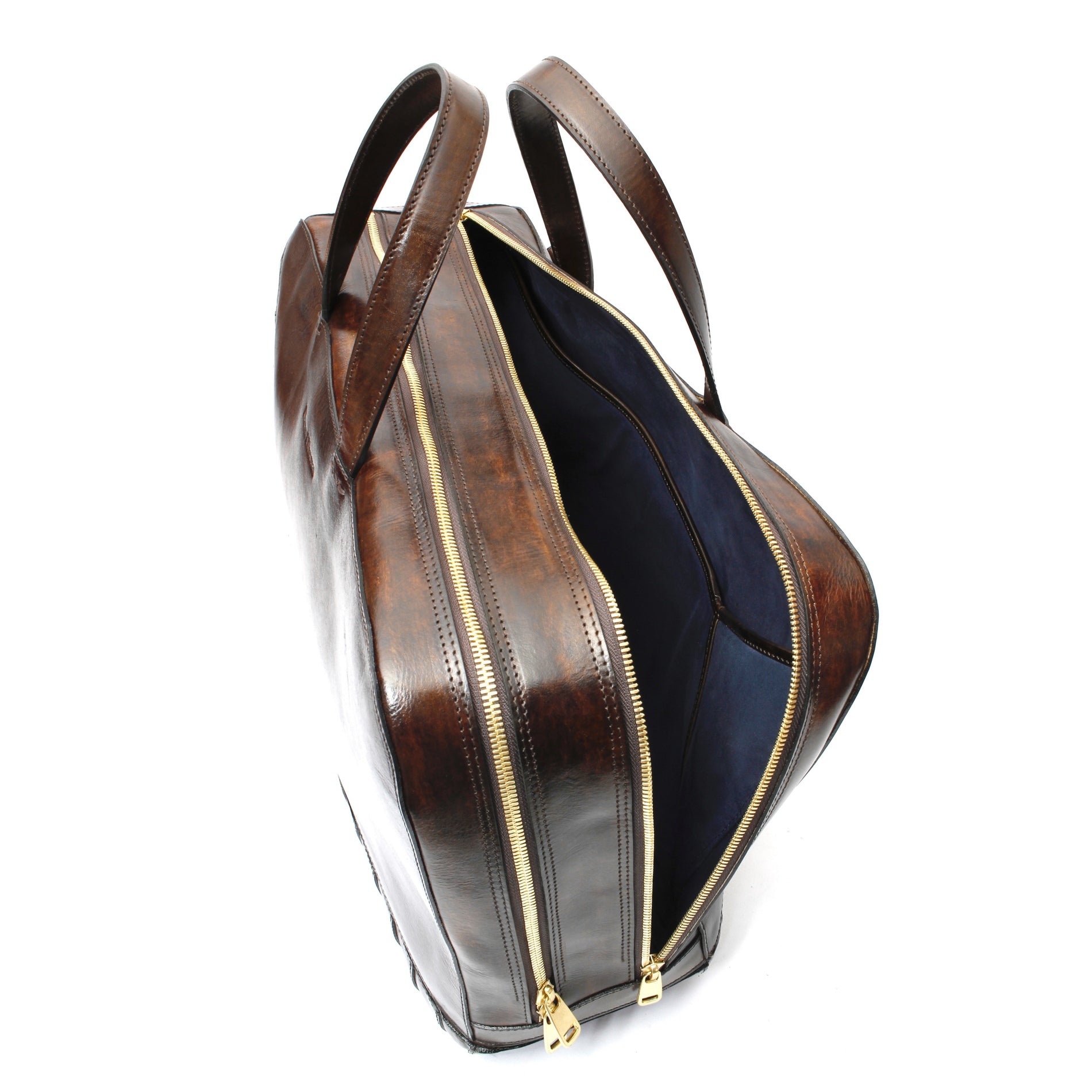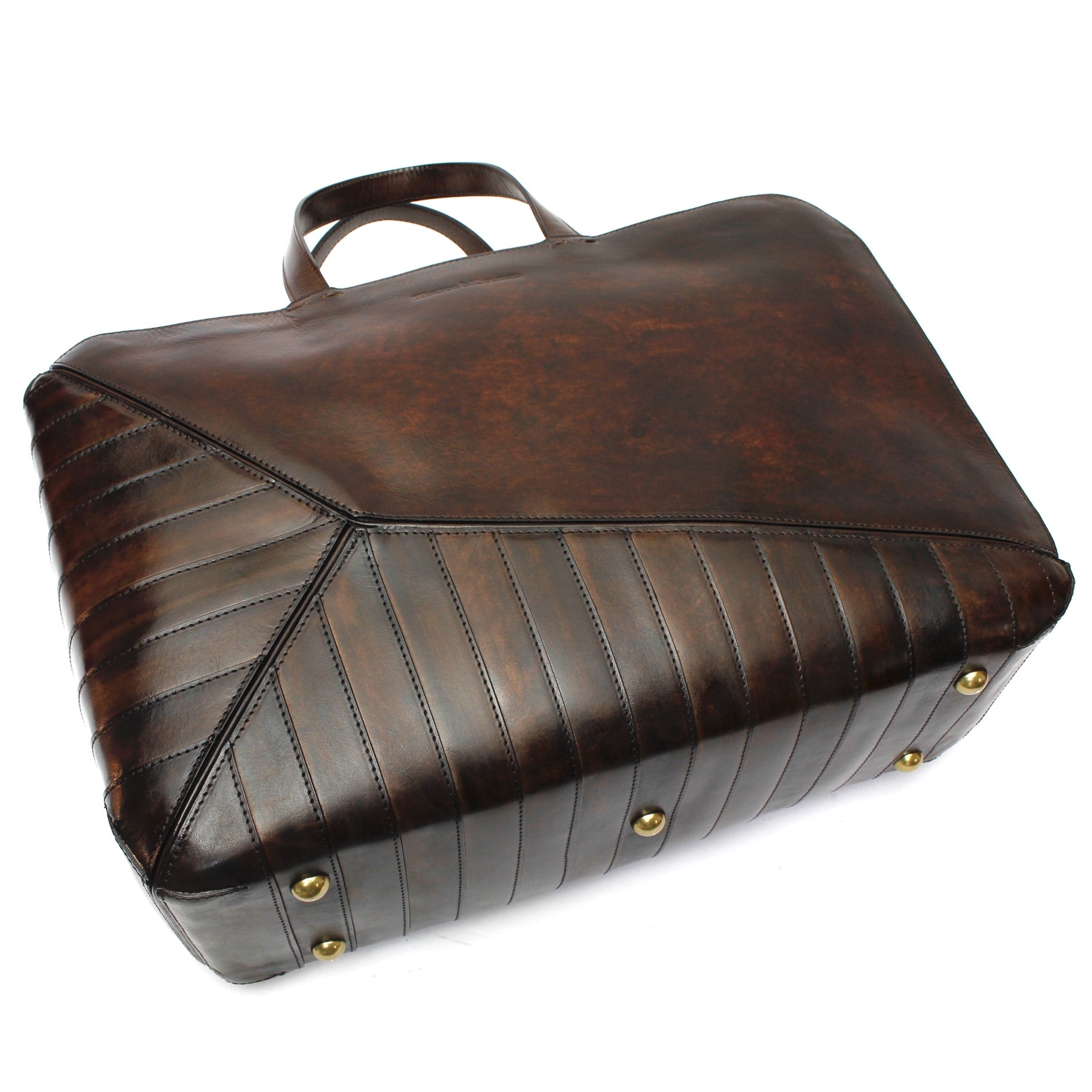 The Architect's Bag was created as the result from Malton & Kielman's dreambag contest in 2017. The winner, A. Gałuszka, got her design realised as a bag. The bag is a true eye-catcher, and is now available to order at any size and patina.
The bag is made of full grain, natural cow leather, all colored and patinated by hand.
Interior made of jeans blue Alcantara. It has two compartments with slide pocket for a laptop and organiser for cards, pens and keys.
All components made of solid brass.
Length: 45
Height: 33
Width: 18