The leathers used in our bags, briefcases and accessories are carefully selected natural leathers only. We choose leathers individually to make sure they meet the highest standards regarding to their durability and easthetics. Exterior leathers require particular qualities to be accepted for our products. Interiors and linings are preferably made from goat suede or calf leathers, giving the products a very pleasant and luxurios touch inside. Raw silk and fine quality canvas can be used for in the interior, but especially for pocket lining. This also effectively decreases the weight of the product.
We buy our leathers from some of the most renowned tanneries, coming from all over the world. Exotic hides comes with certificates that guarrantees their legal source. The certificates are made in accordance with the Concention on International Trade in Endangered Species (CITES) and the Washington Convention from 1973, whose goal is to protect endangered animals and plants living in the wild.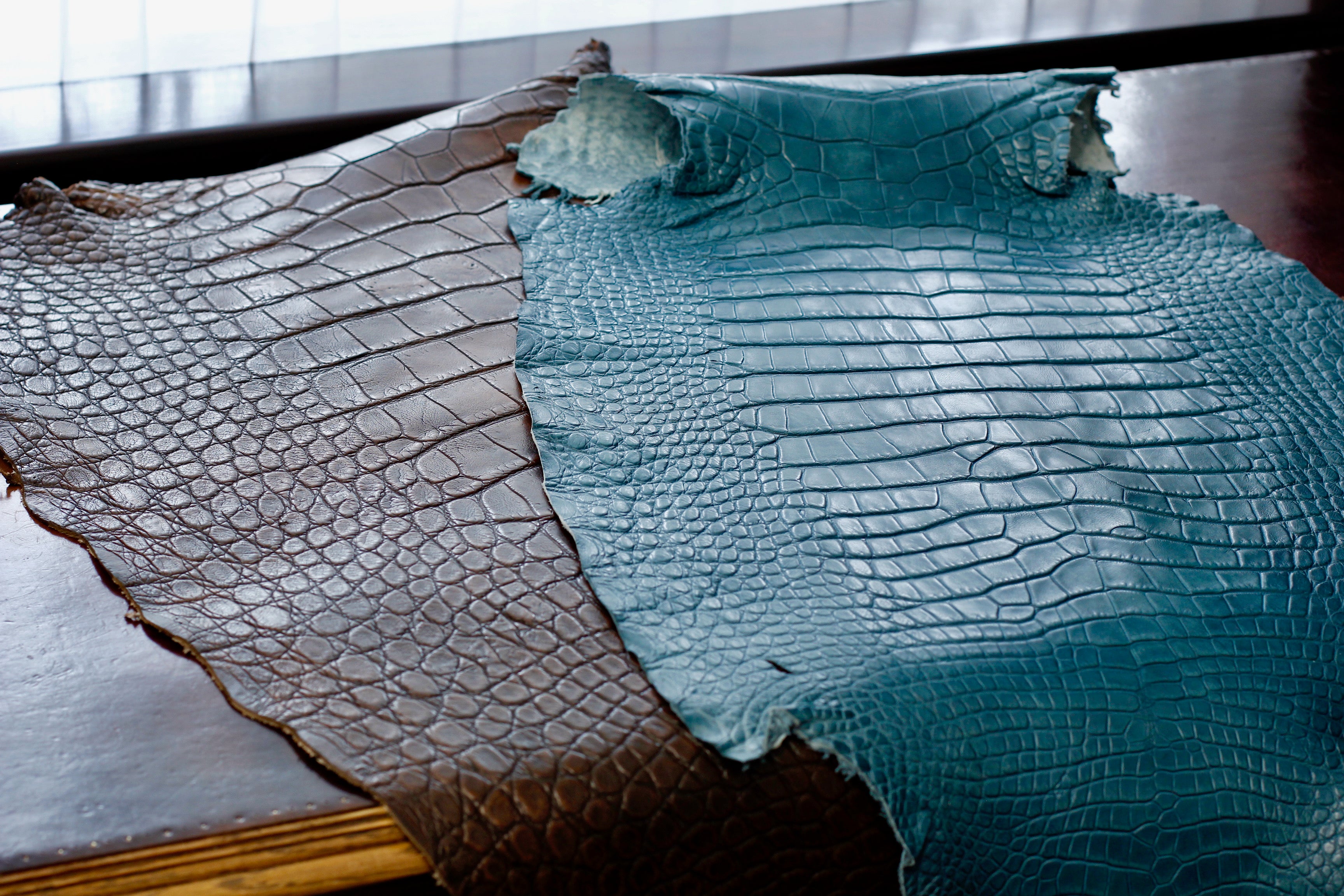 Alligator and crocodile leather is the most expensive and most sought-after leather in the world. Despite the large, tough scales, advanced technological processes makes it possible to obtain leathers that are surprisingly soft. The most common finishes are glossy, matte and nubuck. Depending on the species of the animal and its size, the thickness of our leathers range from 0,8 to 1,3 mm. The most valuable part of the alligator or crocodile is the belly, which due to its softness is considered more luxurious than the dorsal part. The leathers used for bags and briefcases can exceed 60 cm in width and two meters in length. However, the largest species living in the wild may weight up to a ton and measure more than seven meters. Breeding farms are located in tropical regions in North and South America, Asia and Australia.
Ostrich leathers are distinguished by their distinctive bumps which are coming from their thick feathers. The ostrich leather is soft and light-weight, yet thick and very durable, making it ideal for both luxury shoes and bags. Shoes made of this ostrich leather are considered to be particularly comfortable. Ostrich farms can be found throughout the world, however farms in the Republic of South Africa are most known for producing the highest quality ostrich leathers.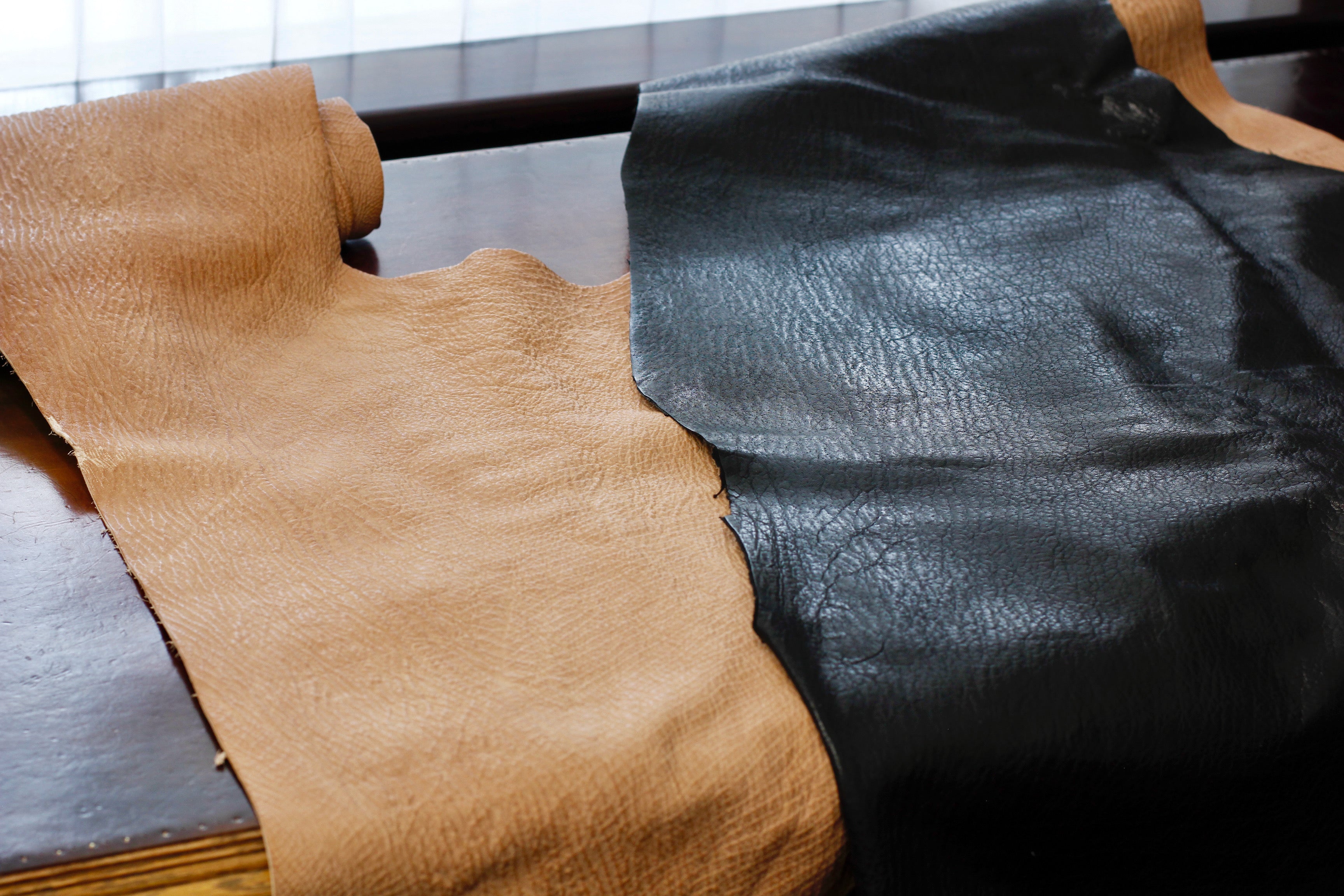 The shark leather has a striped surface and counts to the most resistant types of leathers. Although sharks attain massive proportions in the wild, only small specimens are used for leather trade. The skins measure between 1,0 and 1,6 mm in thickness and can have either a grained or a matte finish. The leathers used in our workshop come from Mexico and Japan.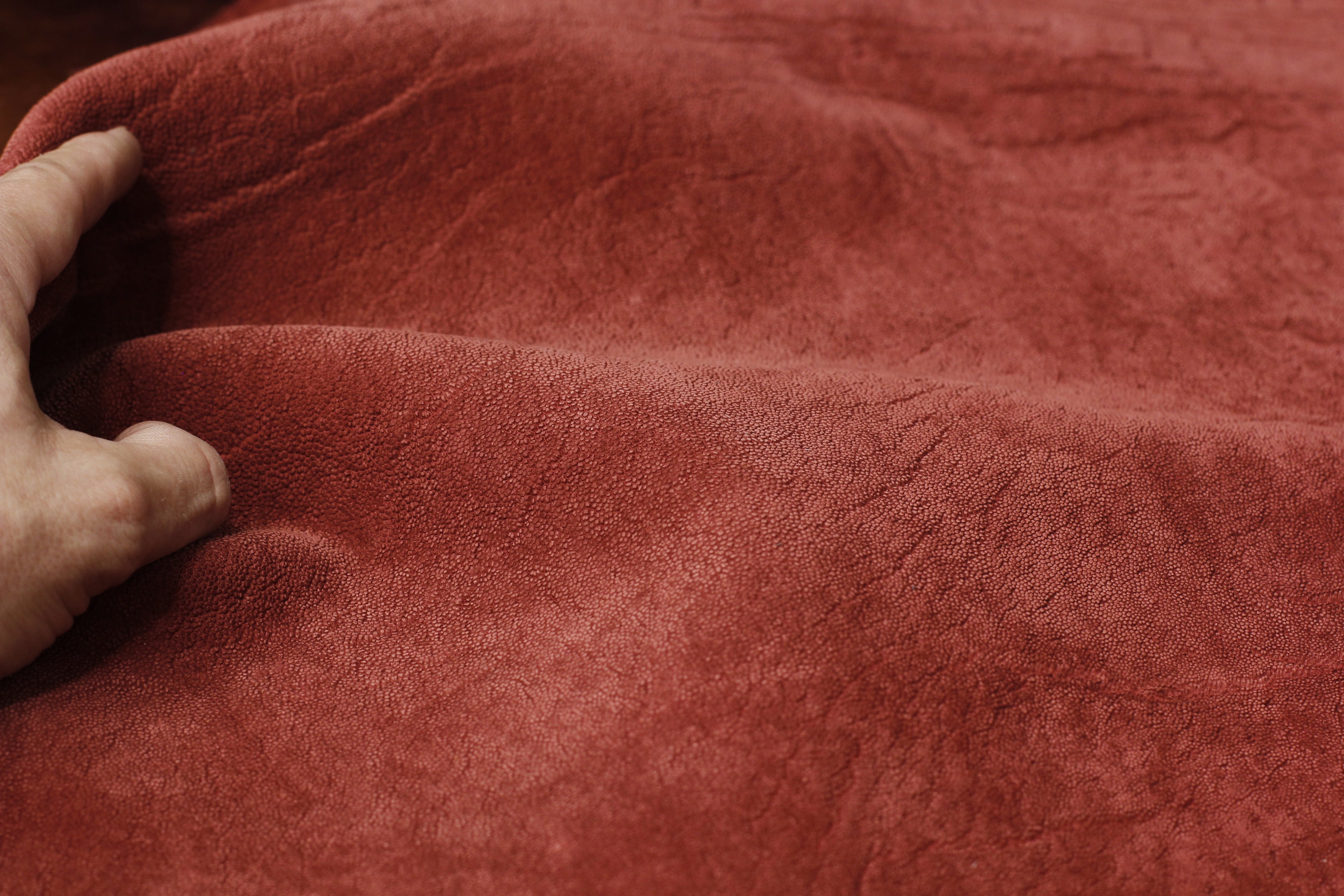 Elephant leather is possibly the most exclusive and uncommon leather, in the sense of the small quantity of leathers going to production as a rest product of deceased animals. The leather is highly irregular in its texture but comes in grain and nubuck finish. They measure from 1,5 to 2,5 mm in thickness and can have up to four square meters in size. The leathers are most often restricted to natural, earth-toned colors. Elephant leathers are sourced from Italian tanneries, and the leathers are coming from the Republic of South Africa and Namibia.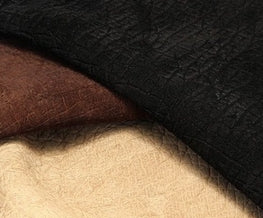 Hippopotamus leathers are quite similar to elephant leathers regarding thickness, strength and structure. However, its surface are more covered with bruises and scars and they are tanned with nubuck finish and natural colors only. As with the elephant, the supply of hippopotamus leathers is extremely limited, which naturally also makes them an attractive rarity.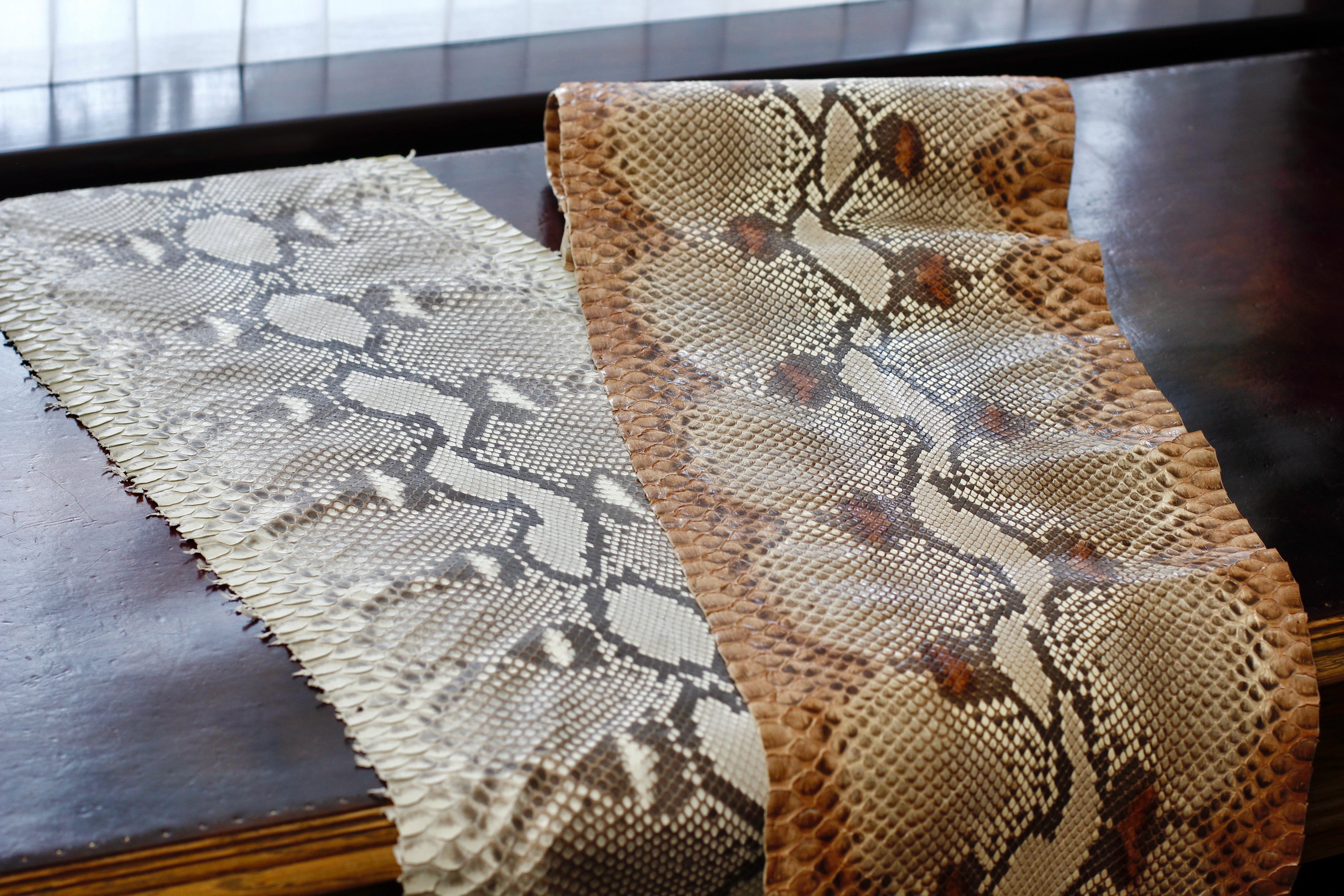 Snake skins such as cobras and pythons are known for being highly decorative. The skins can be extremely thin, ranging from 0,3 to 0,8 mm, yet they are relatively durable. Snake skins can be used for all kind of bags and accessories, however the thinnest skins are preferably strengthen by gluing it to a supportive leather. Our cobras and pythons are imported primarily from Asia.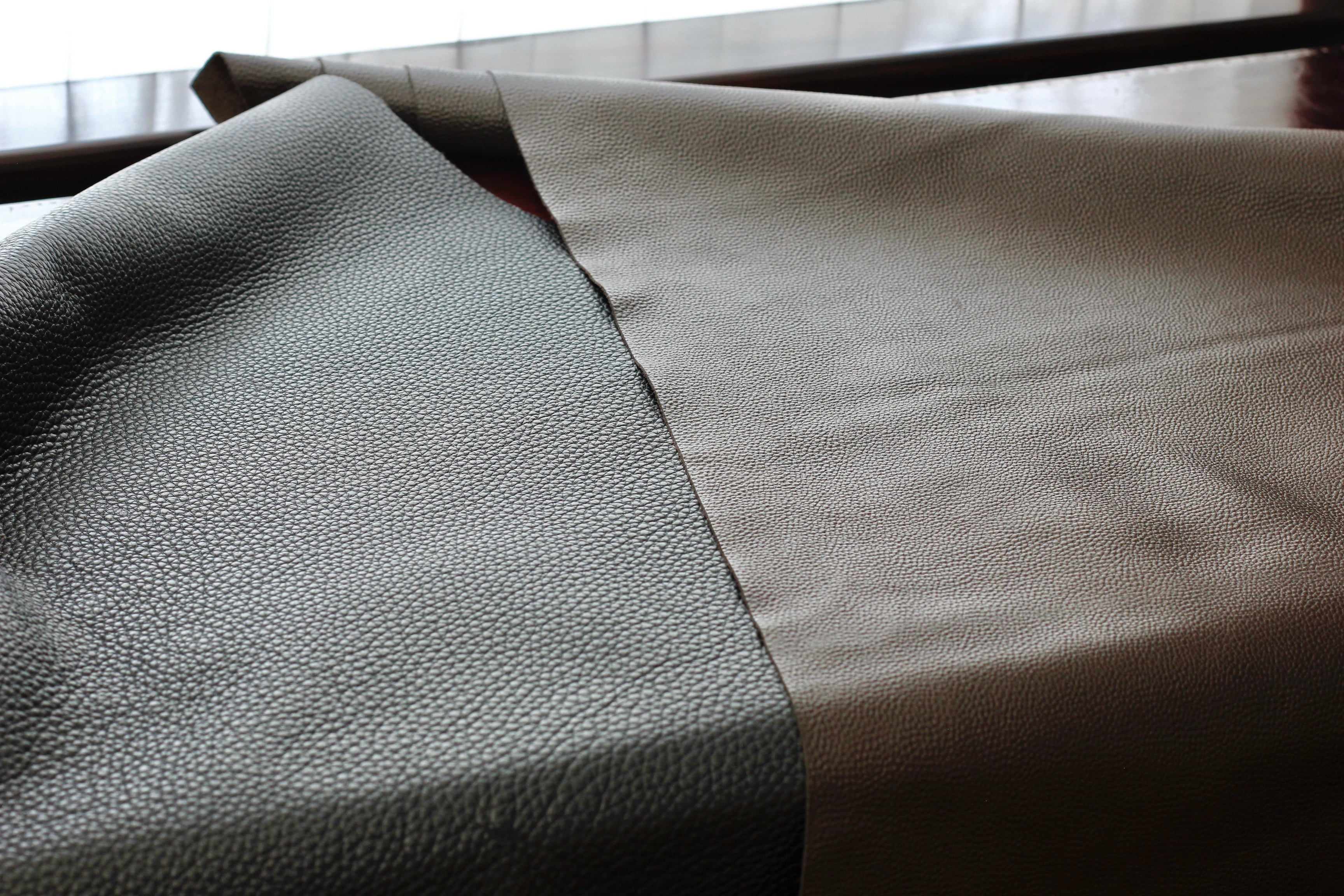 Cow leathers are the most common choice for bags and briefcases. Full grain means that the leather surface is completely natural. Therefore, only the best and most beautiful leathers are used, since any imperfection will be much visible on a full grain leather. The full grain is very durable and comes in a wide variety of finishes, such as upholstery type, vachetta and nubuck. Typical full grain cow leathers measures between 1,2 and 2,0 mm in thickness and range from 2,5 to 5,0 square meters in size. We source both vegetable and chrome tanned full grain leathers, all coming from renown Italian tanneries.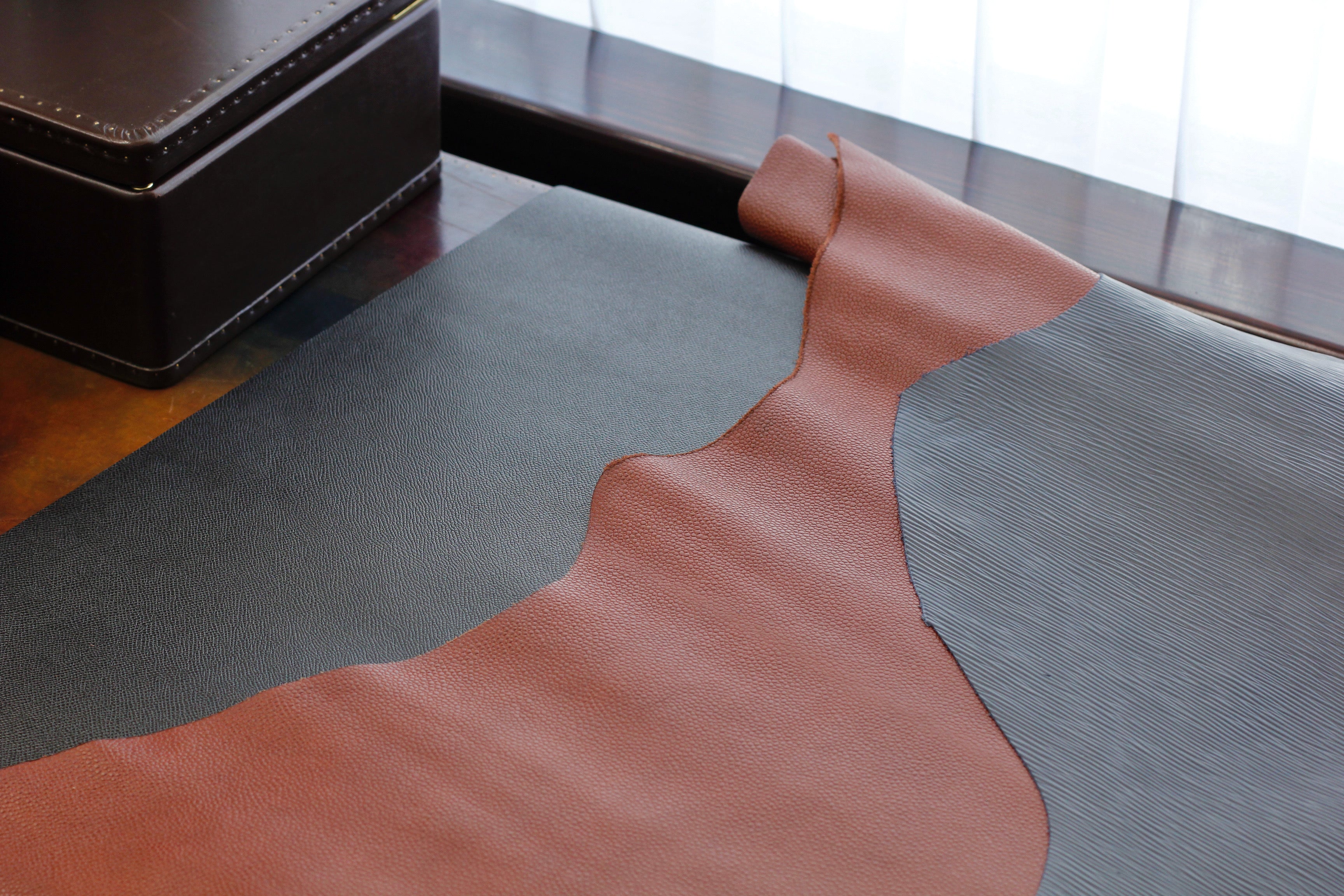 Our top grain cow leathers refers to full grain leathers that has been imprinted with a pattern. They are a practical choice for bags and briefcases, since the leather surface becomes remarkably durable and resistant against scratches, water and dirt with the imprinting. Typical leathers of this kind are Scotch Grain, Saffiano, Vittori and Hatch Grain. One should note that these popular imprints also are made on less valuable leathers like splits and goats, but then dramatically loose their advantages. As with other full grain leathers, they measure between 1,2 to 2,0 mm in thickness and also range from 3,5 to 5,0 square meters in size. Our top grain leathers are sourced from Austria and Italy.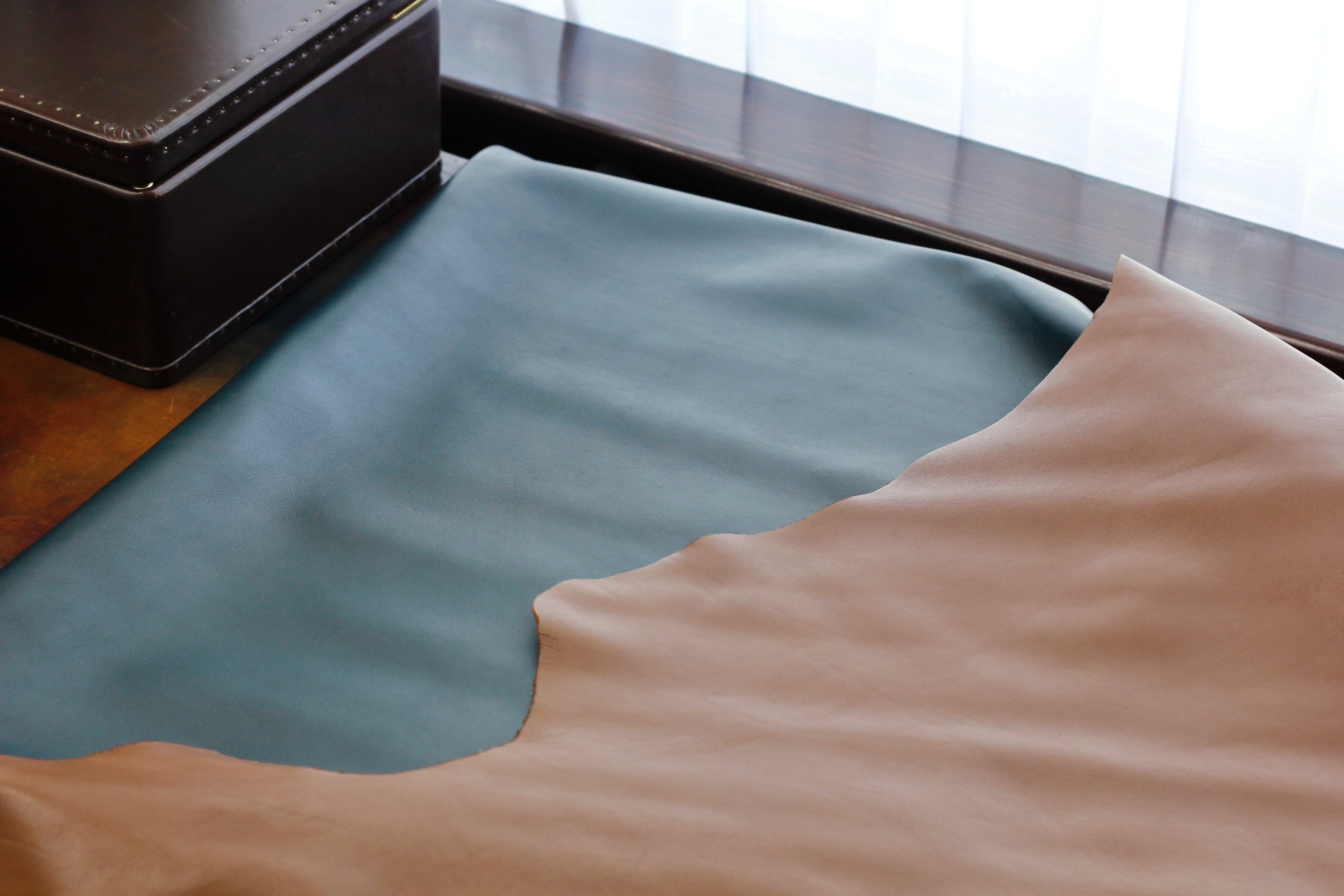 Calf leather is soft leather with a fine grain. It is suitable for most bags, briefcases and accessories. A fine calf leather gives a luxurious touch to the product. Our calf leathers measures between 0,8 and 1,2 mm in thickness and range from 1,0 to 1,4 square meters in size. Our calf skins come from Polish, French, German and Italian tanneries.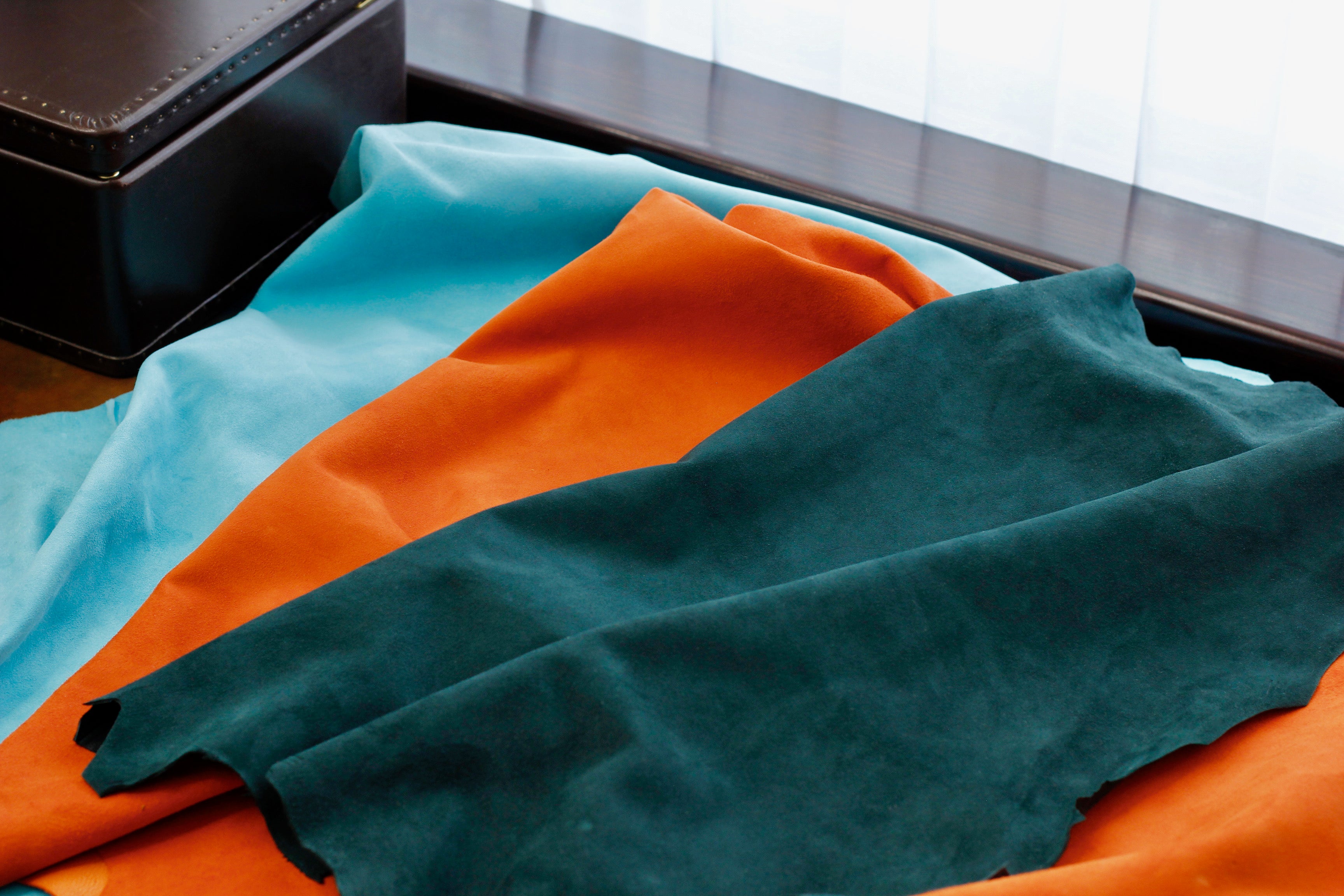 Suede is a specially napped reverse side goat leather. It is a very soft leather with a napped surface with a luxorius touch. Suedes are available in a variety of colors. We foremost use suedes for interiors and linings of bags, briefcases and accessories. Suedes measures from 0,6 to 1,2 mm in thickness and from 0,3 to 0,7 meters in size. All our suedes comes from Italian tanneries.

No more products available for purchase