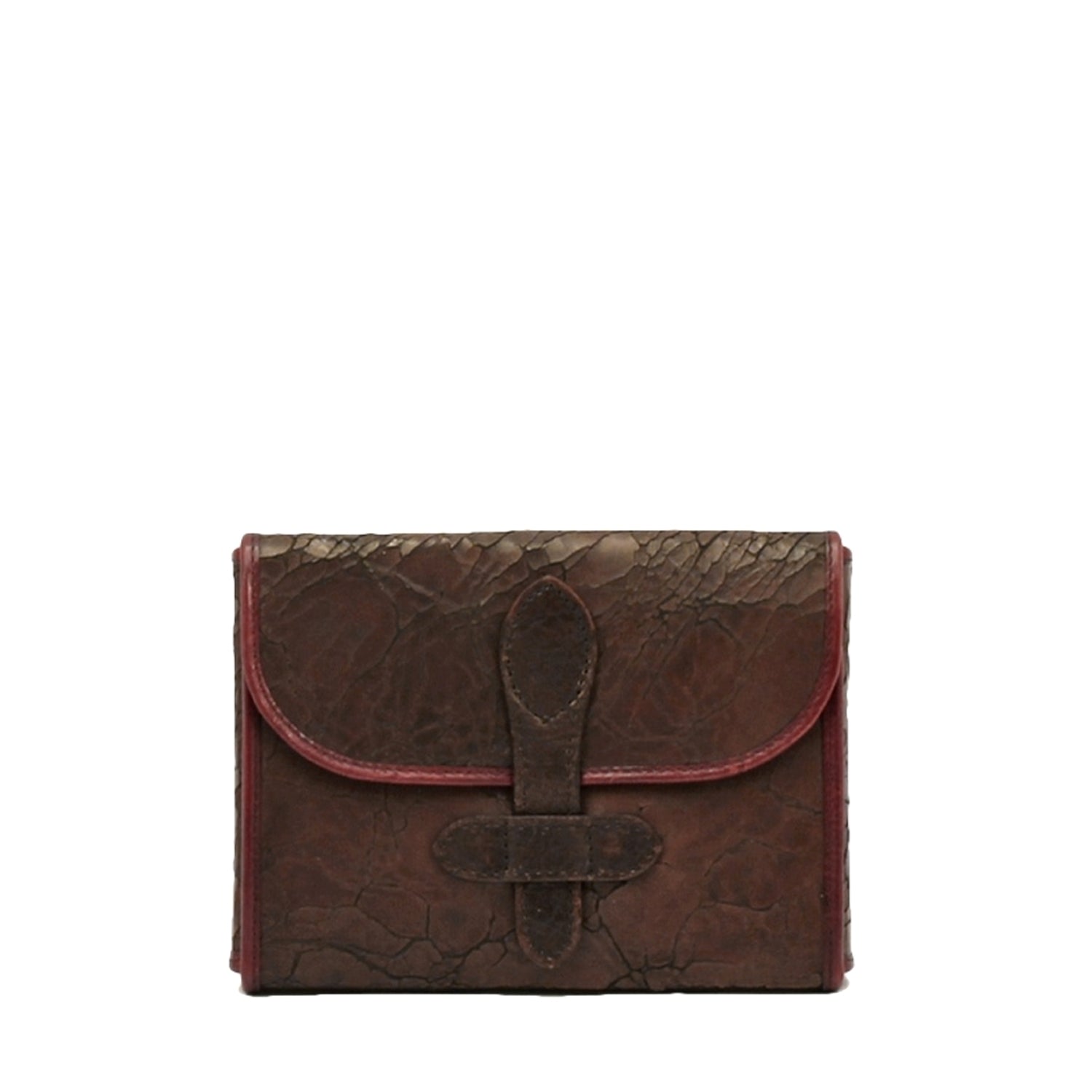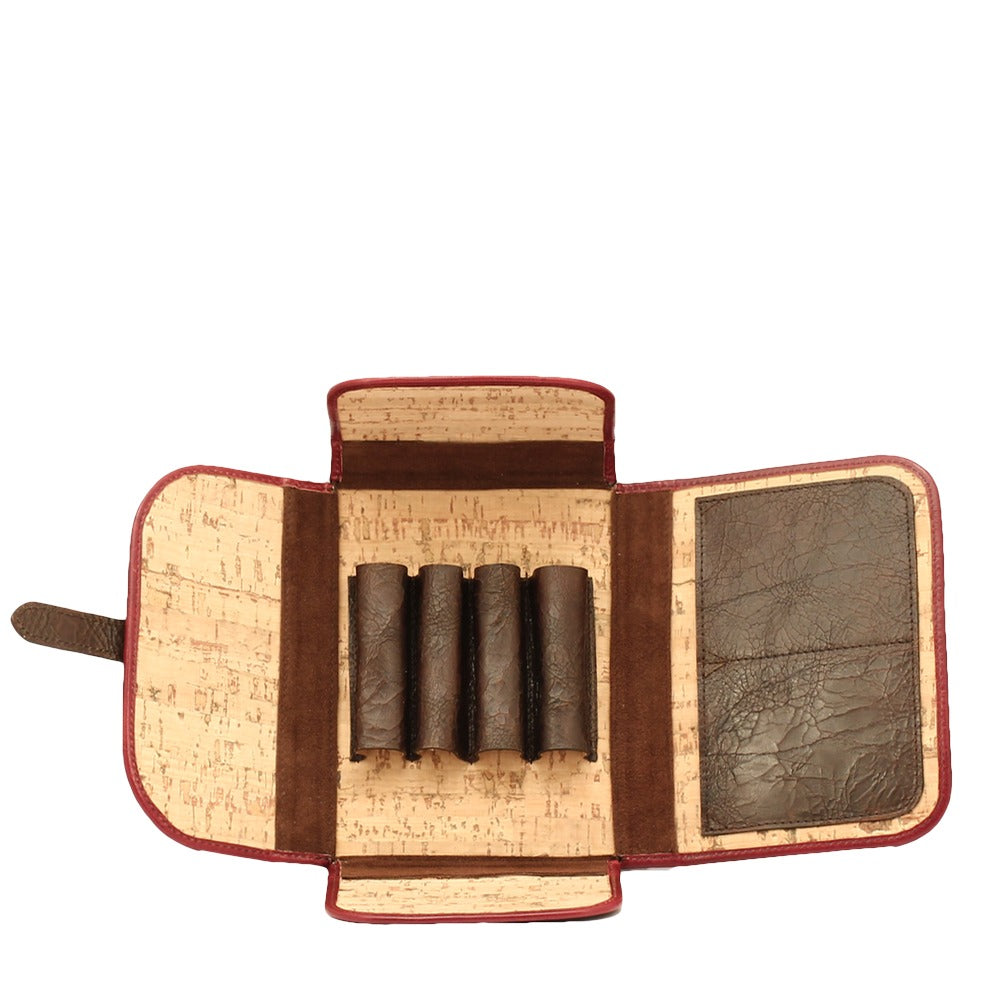 The Habana Cigar Case is a unique case that holds four cigars safely during travel and move.
Interior made of natural cork. Cork has antibacterial properties, and can be re-moisturised at any time to keep the appropriate moist for the cigars. Use water to gently damp the cork before use.
The hard body makes it resistant against pressure and keeps the cigars in shape during travel. Two flat pockets for matchsticks and a cutter.
>> This article includes a bunch of strike anywhere matches - an invaluable accessory for anyone on-the-go.
The Habana leather characterise with its unique "dried tobacco" looking cracking leather. The character of this leather will grow during use, and can be refreshed at any time using our cream for bags.
Length: 17
Height: 13,5
Depth: 3,5