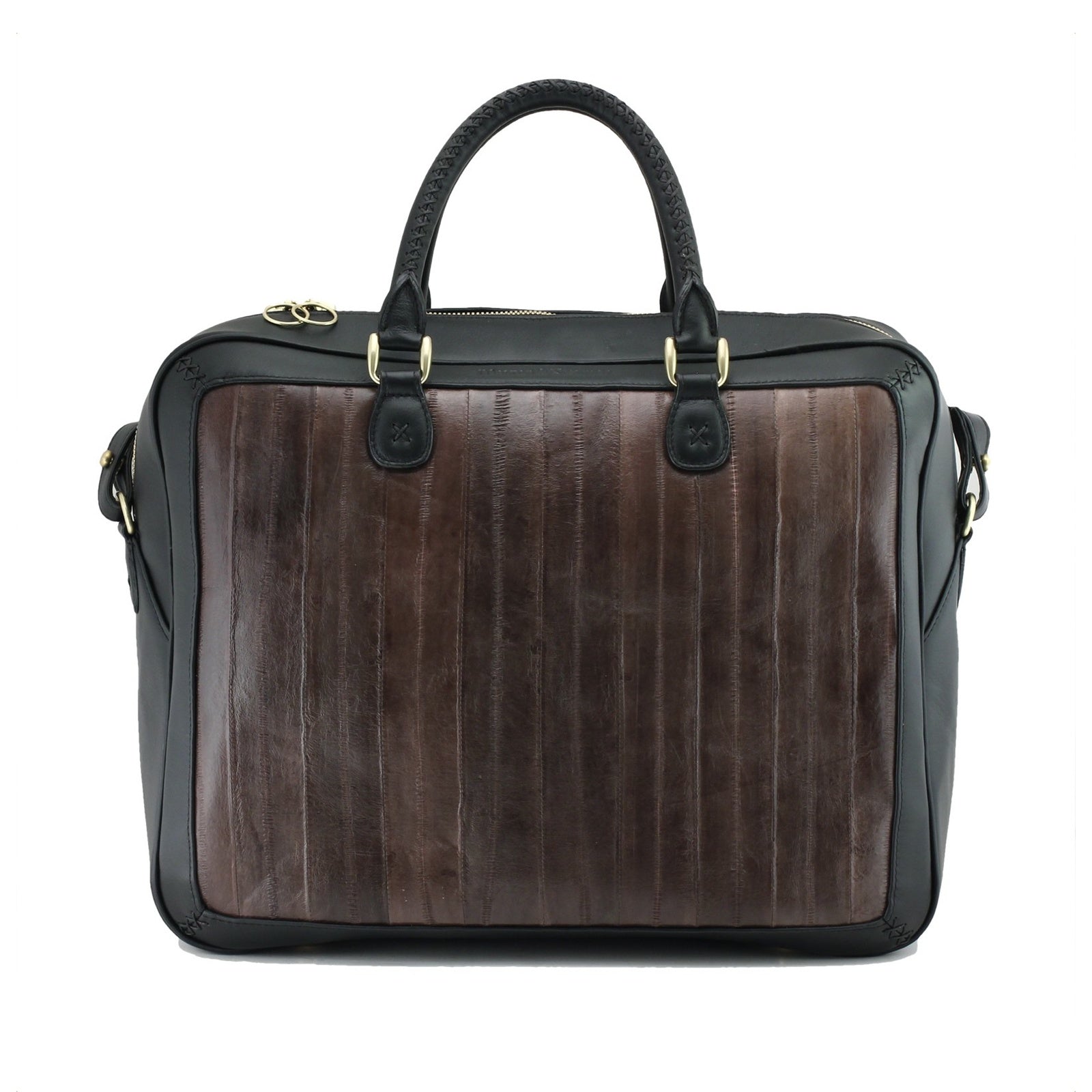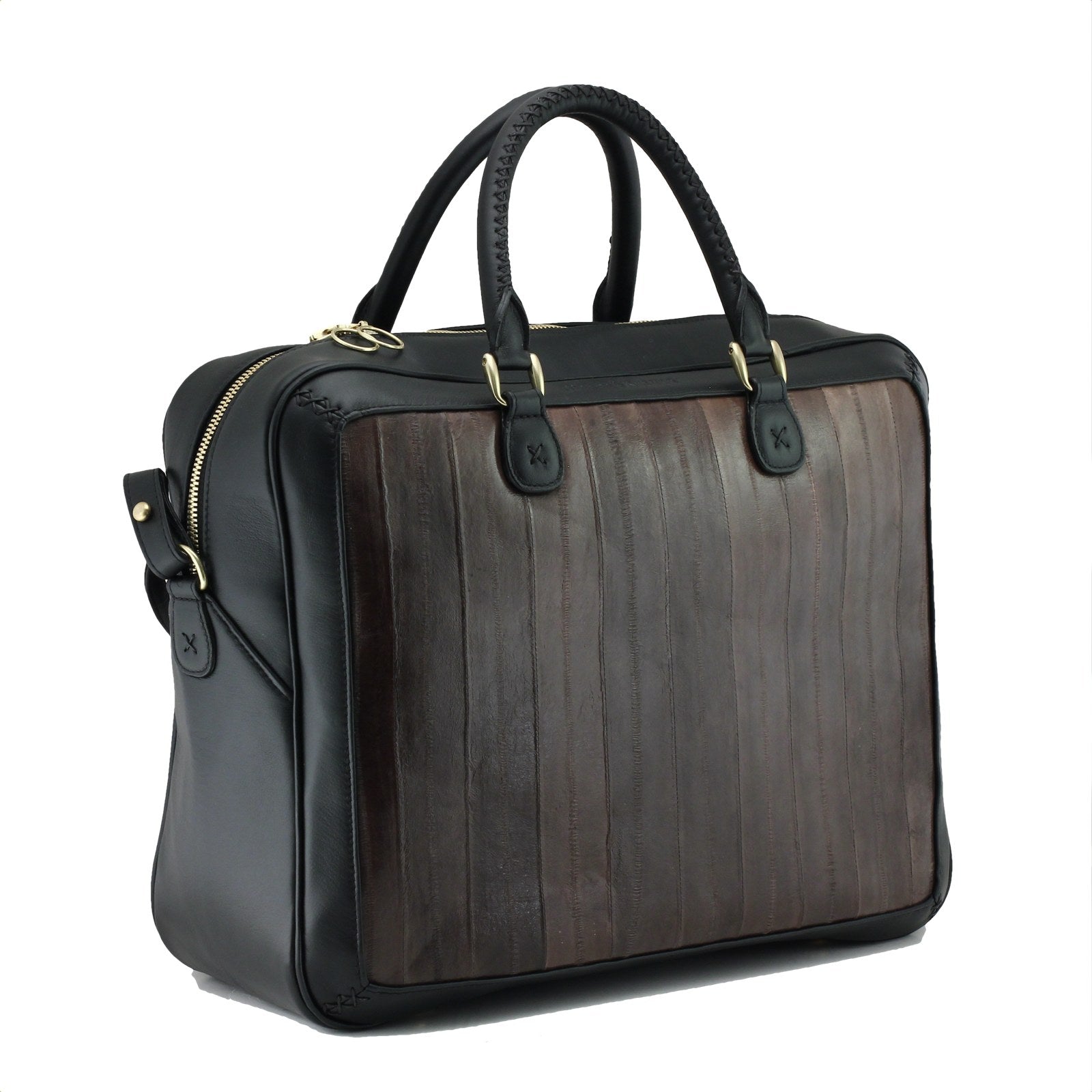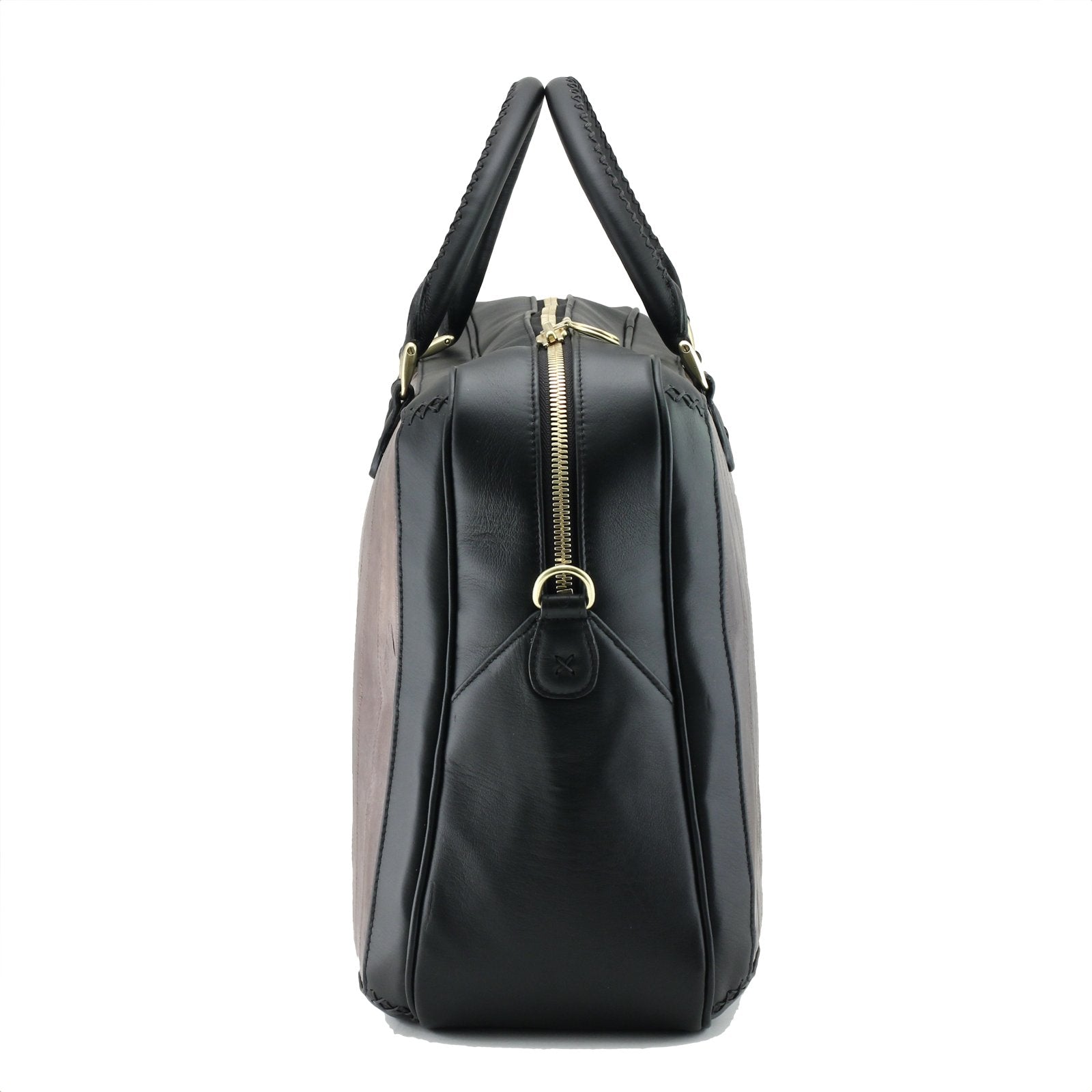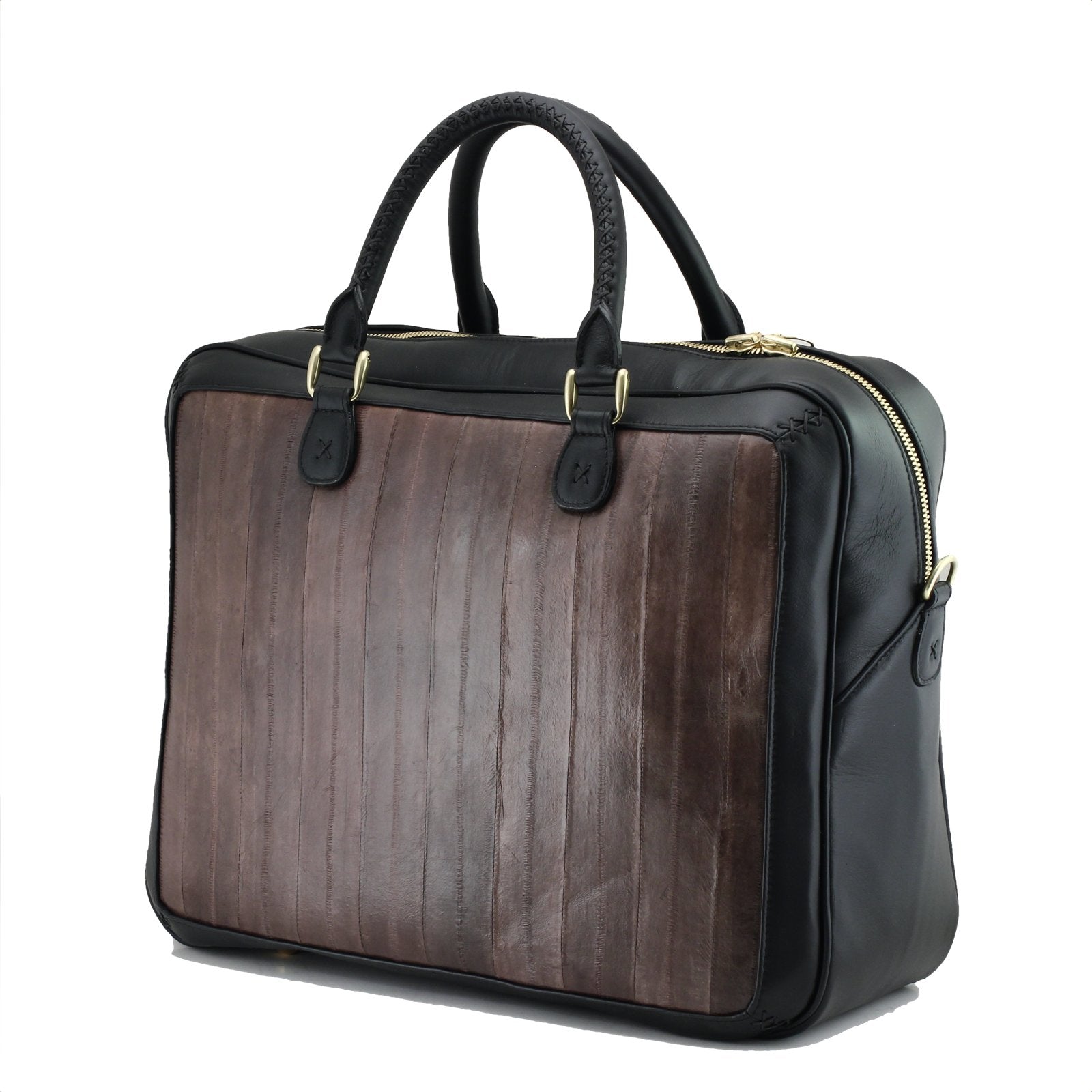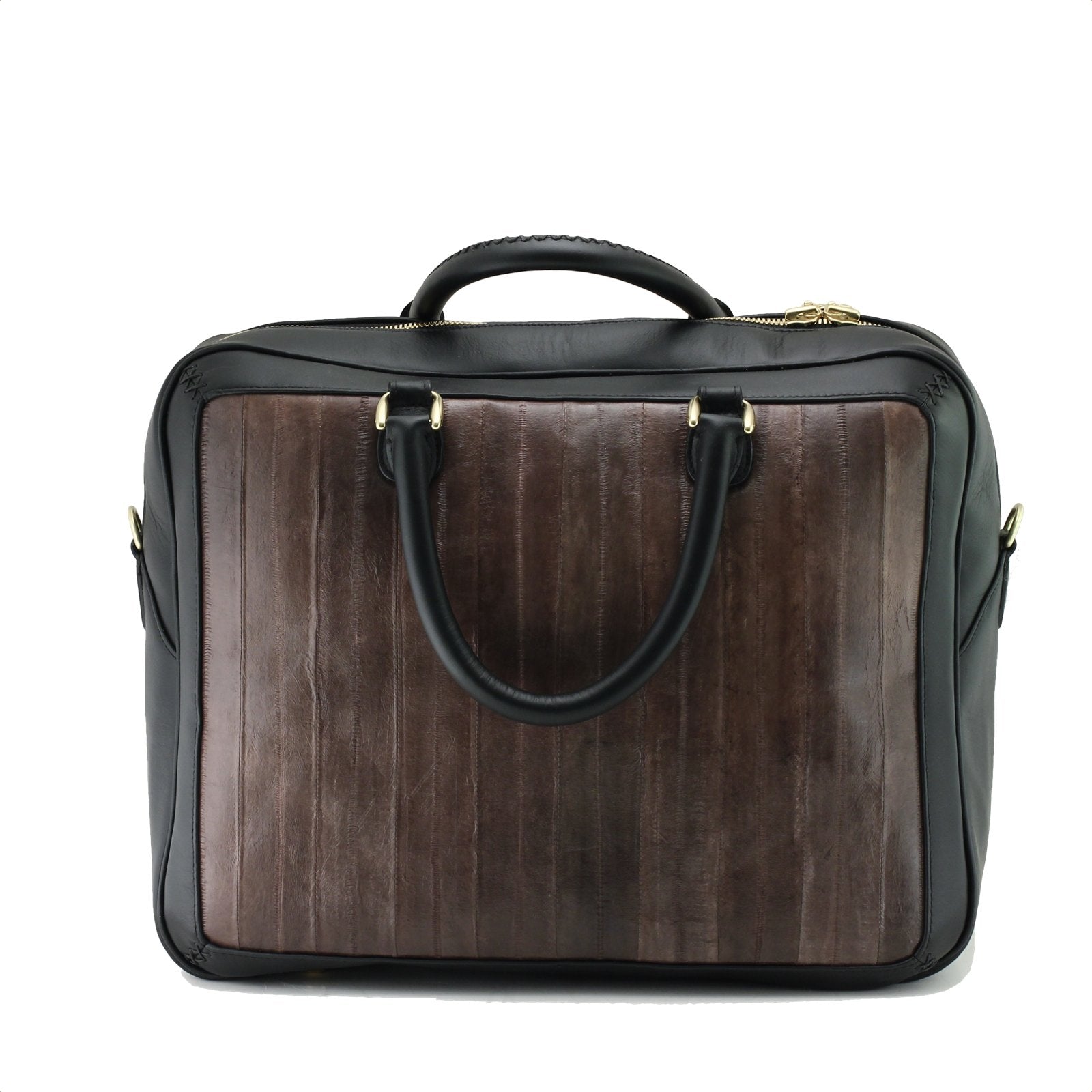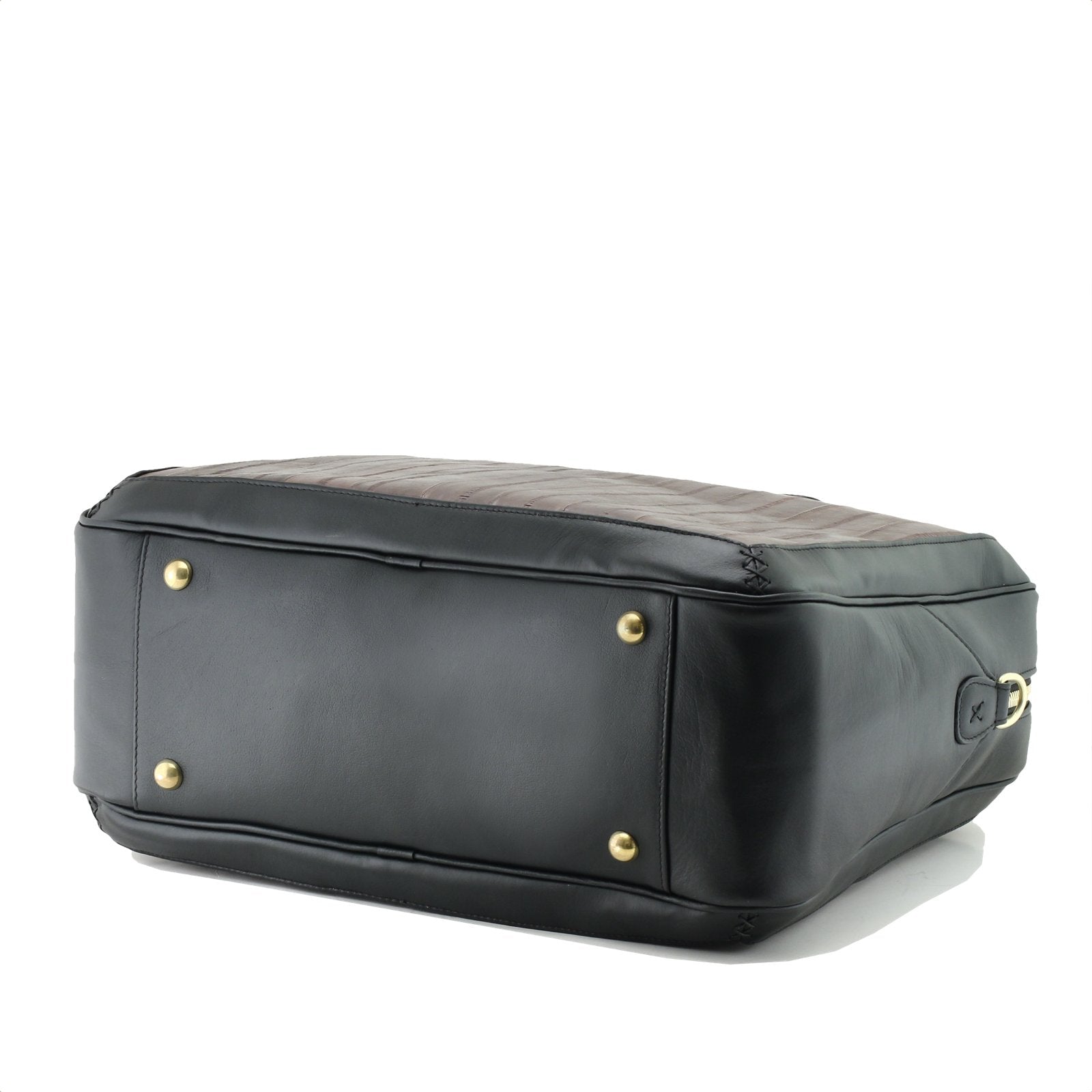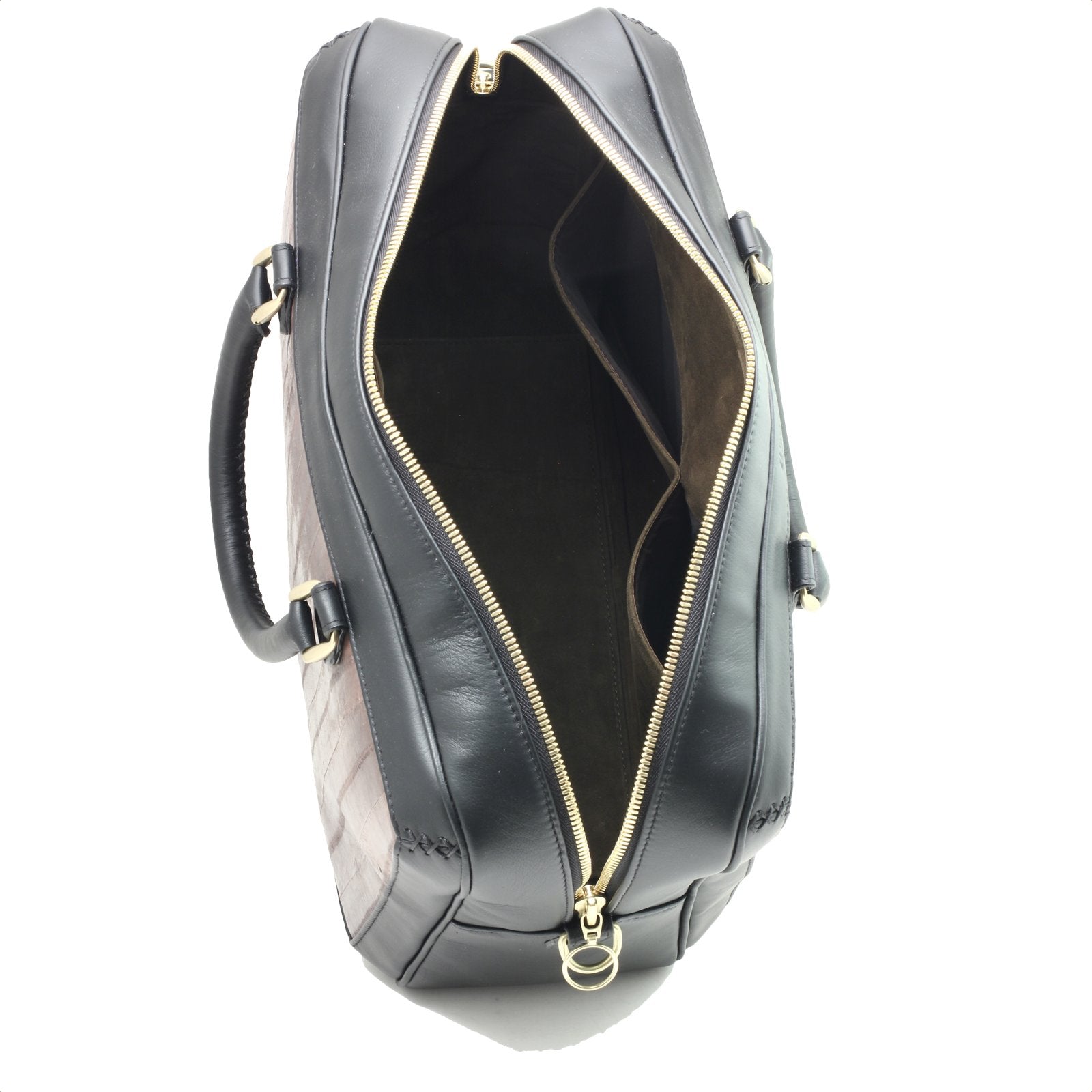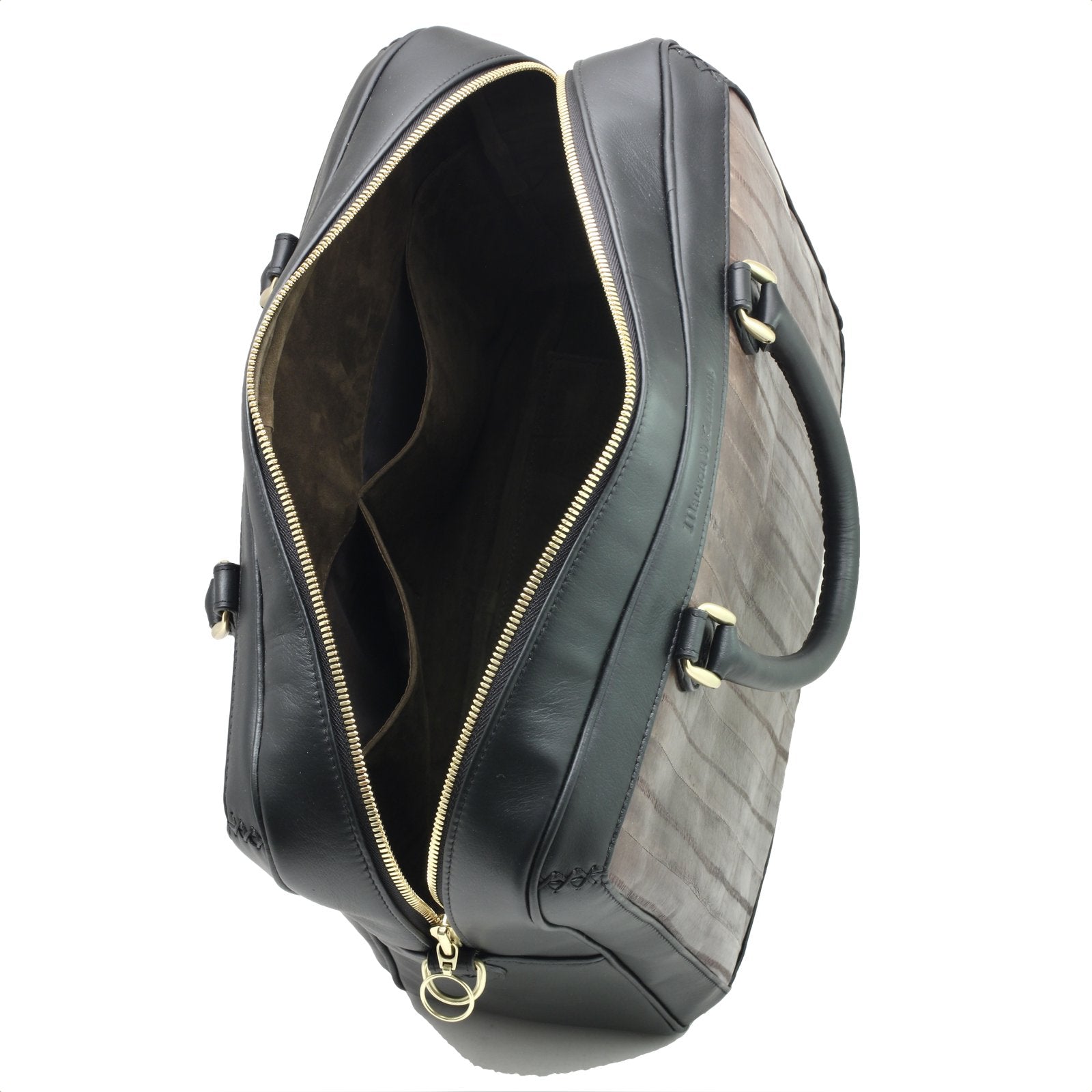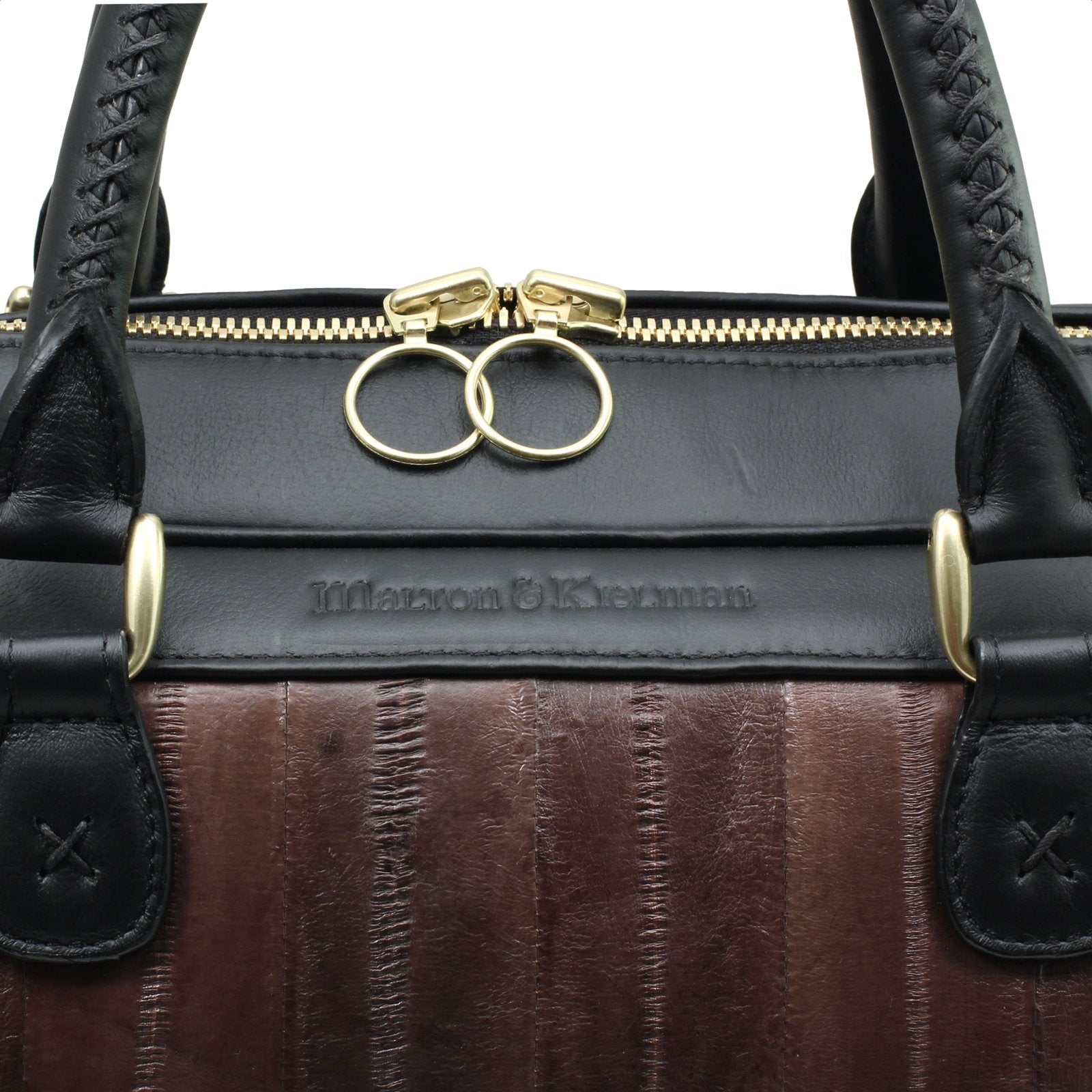 The Chameleon Eel is a universal city and travel bag made of authentic eel leather framed by soft kangaroo skin.
The bag perfectly fits a computer and accessories along with documents and smaller items for a short get-away.
Interior in suede with 4 pockets inside. Adjustable shoulder strap included.
All metal components in solid brass.
The kangaroo is a light-weight skin which is much recognised for its great durability. It features a particular softness that will gain character and age gracefully.
Length: 42
Height: 33
Depth: 19